What is this blog and what does Centurion Consulting Group stand for?
By Blaine W. Smith
We wanted to take a moment to open the doors and introduce all of you to the mindset behind Centurion Consulting Group. Our firm is all about developing careers and relationships with people. True business partnerships begin simply with a handshake. Over time and through a commitment to do the right thing, (even when it's the hard thing) we have gratefully built a loyal and expansive referral and consultant network, known as Centurions. With our ever-growing Centurion family, we endeavor to serve and effectively engage with our clients.
With the Centurion blog, we hope you receive thought provoking, insightful information relevant to your career and professional development. Additionally, we want this to be a place that provides enhancement to your business acumen.
Theresa and I started the firm with the belief that service, true genuine service, is not an outdated concept and that you can build an IT Services firm on the premise, "To take care of the people, who take care of you." The Golden Rule should come to mind…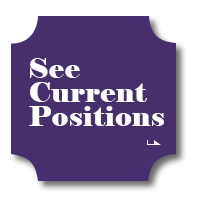 What does that mean?
It means that we start by offering our employees:
Challenging careers with significance
Competitive salaries
Excellent benefits
Attractive perks and ancillary benefits
Matching 401(k)
Next, we walk the walk by demonstrating a philanthropic mantra, committed to giving back to our community, and serving our fellow Centurions. This is accomplished through organizational fellowship and events to foster and encourage a purpose centered firm, led by individual technology and business leaders – made stronger by their collective and collaborative spirit. We genuinely believe that true business relationships can incorporate #kindnessmatters. While being professionally motivated and driven, we can still strive for personal connection and care for your fellow coworkers. We strive for authenticity in all of our relationships in building careers and a life of significance.
Even as a small IT Consulting business, we are committed to providing our consultants and staff an environment for them to thrive. What makes us relatively unique in our industry, is that these are the areas that have been removed or forgotten over the last 20 years. Collectively, people first are our greatest asset.
We sincerely hope that our blog is a source that you come to rely on and value.
About Centurion Consulting Group
Centurion Consulting Group, LLC, a Woman-Owned Small Business headquartered in Herndon, VA conveniently located near Washington D.C., is a national IT Services consulting firm servicing the public and private sector by delivering relevant solutions for our client's complex business and technology challenges. Our leadership team has over 40 years of combined experience, to include almost 10 years of direct business partnership, to the IT staffing, federal contracting, and professional services industries. Centurion's leaders have the demonstrated experience over the past three decades in partnering with over 10,000 consultants and hundreds of clients – from Fortune 100 to Inc. 5000 firms – in multiple industries to include banking, education, federal, financial, healthcare, hospitality, insurance, non-profit, state and local, technology, and telecommunications. www.centurioncg.com