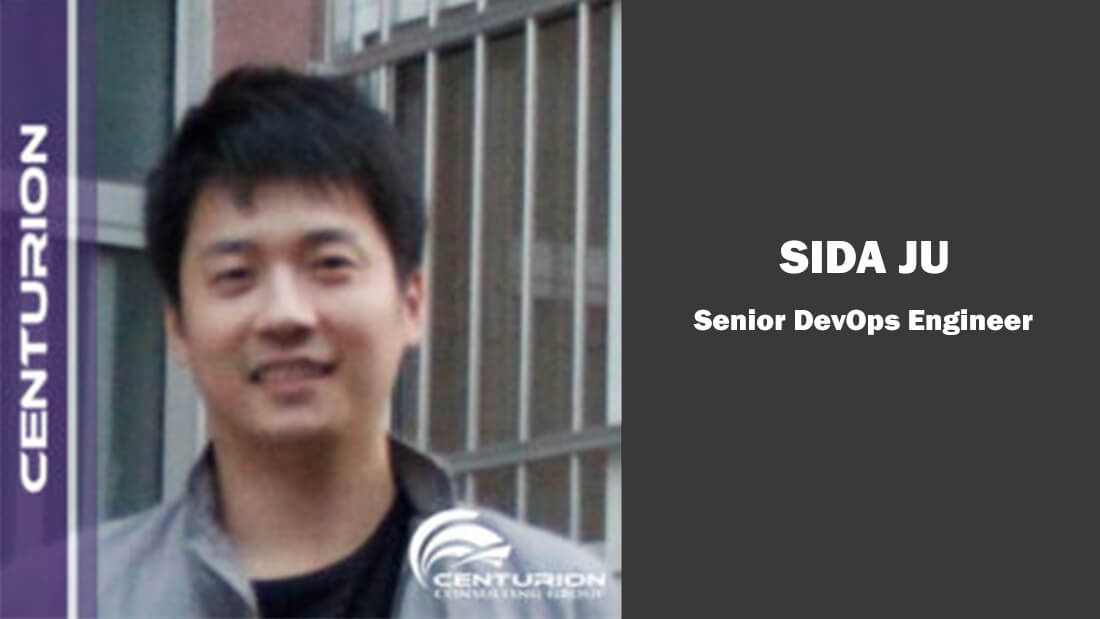 Centurion Spotlight: Sida Ju
This week's Centurion Spotlight features Senior DevOps Engineer, Sida Ju. We had the fantastic opportunity to sit down with Sida and discuss his interests in his DevOps Engineering career, technology, his favorite projects, and why he chooses to work with Centurion Consulting Group.
What got you into technology?
My interests in technology began in my childhood. I remember getting our first PC and immediately being interested in computers. As a child, I was always playing around with the computer. It started out as just playing video games like every child my age, but that eventually led to digging deeper into the system and thinking to myself, "What else can I do with this?" This was the start of my interest in technology, and that interest continued to grow into my technology career. I went on to study computer engineering in college. Once I graduated, I had to consider the fact that computer engineering goes two ways: hardware and software. I gravitated toward the software side of computer engineering, and that is the field I got my first technology job in.
I currently have a DevOps Engineering career and am a member of the infrastructure team on a federal project. I am responsible for building out all systems in AWS with a heavy emphasis on scalability.
What was your favorite project you have worked on?
My favorite project was at a startup healthcare company. This particular company provided hospitals with programs for patients to watch and become more knowledgeable about the conditions they have. The code they already had written for the program was about ten years old and was very difficult to maintain. One of the things the company wanted to do was to refactor it and deploy it as microservices, but they didn't have the capabilities or the knowledge to complete this task. When introduced to the project, I was tasked with creating the infrastructure to support the microservice architecture and build it out. This project was very enjoyable because, at the time, I wasn't very knowledgeable about the subject; therefore, this task required a lot of research and testing. In the end, we were able to accomplish the task successfully and roll out the new services with new technologies. Overall, this project was very exciting because it was something new that I had not experienced. It was a learning process that was delivered on time and successfully. To my current knowledge, the company is still running the program I worked on, which is also very exciting.
Another favorite project of mine is my current project. Prior to this current federal project, my career as a DevOps Engineer had not exposed me to the cloud. One of the biggest reasons for joining this project was because I wanted to learn more about the cloud and gain more experience with the technology. The learning experience is what I enjoy the most in any project. This project involved a public online form. The data goes directly into one of our subsystems that I worked on and deploys the server that runs the code allowing you to see the website you are on. I worked on and managed a great deal of the back-end features in this project. We had to make the process as efficient and automated as possible. The overall outcome of this project was successful, and I am very excited for it.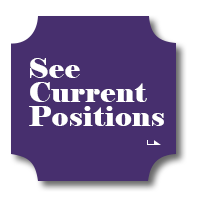 Why do you choose to work with Centurion?
One of the biggest reasons I choose to work with Centurion Consulting Group is because of the current project I am working on. I had interviewed with other places for contracting positions, and I found that these companies couldn't tell me anything about the first project I would be working on, whereas, in this position, I was informed of exactly what the project was and my contribution to it. I appreciate the knowledge that Centurion brings to its consultants. Centurion really helped me in that respect.
About Centurion Consulting Group
Centurion Consulting Group, LLC, a Woman-Owned Small Business headquartered in Herndon, VA conveniently located near Washington D.C., is a national IT Services consulting firm servicing the public and private sector by delivering relevant solutions for our client's complex business and technology challenges. Our leadership team has over 40 years of combined experience, to include almost 10 years of direct business partnership, to the IT staffing, federal contracting, and professional services industries. Centurion's leaders have the demonstrated experience over the past three decades in partnering with over 10,000 consultants and hundreds of clients –from Fortune 100 to Inc. 5000 firms –in multiple industries to include banking, education, federal, financial, healthcare, hospitality, insurance, non-profit, state and local, technology, and telecommunications. www.centurioncg.com