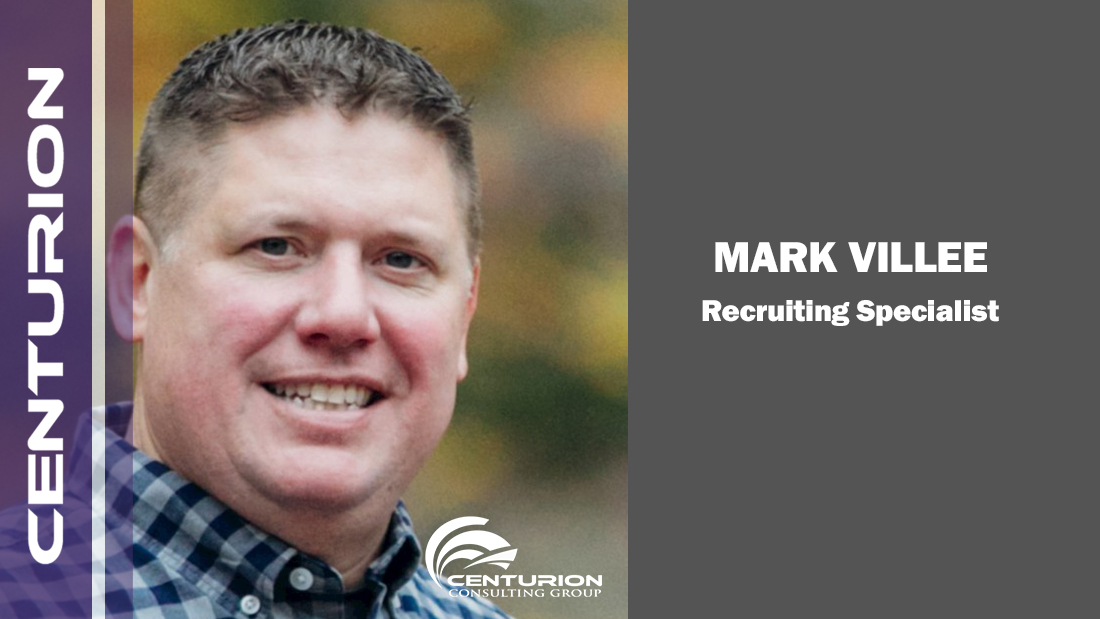 Centurion Spotlight: Mark Villee
This week, our Centurion Spotlight is focused on Mark Villee. Mark is a Recruiting Specialist with Centurion Consulting Group. We had the opportunity to sit down with Mark and discuss his interests in technology, his favorite project he has worked on, and why he chooses to make his career with Centurion.
What got you into technology and recruiting?
After college, I was recruiting on the engineering side of a manufacturing company. It came to a point where there was a lot of changes happening in the manufacturing industry and I wanted to make a shift in my career and learn more about IT. I already had some prior knowledge from setting up my own network and databases. I wanted to understand more about IT technology within agencies and eventually transition into Corporate Talent Acquisition. The biggest draw for me in IT was that it is something that is being utilized every day and by everyone. Whether it's our smartphones or other every day devices, the ease of getting work done via computer has revolutionized things. I saw this as my next step in my technology recruiting career.
My favorite thing about working in technology is that I'm always meeting new people. With IT, you meet a lot of people with different personalities and quirks and it's very interesting seeing all of these people come together to make technology work. I primarily work with applicant tracking systems and HR software systems. When it comes to individuals, I work with candidates with skillsets in Java and Python, which are very hard to find. These are skillsets that I'm looking for every day.
What was your favorite project you have worked on?
My favorite project is a monthly recruiting event that we host. These events bring all of the hiring managers and candidates together. As a recruiter, I work to orchestrate getting the candidates and hiring managers lined up and making sure their meetings happen. I also evaluate the candidates and get the hiring managers feedback. Everything in this situation is like a dance where I'm courting the candidates and managers, getting them together and selling them the positives and the hurdles that may need to be overcome. My overall goal in this situation is matchmaking and having a successful outcome for everyone involved.
I had one particular candidate that had difficulty scheduling an in-person interview. We found a date that worked for him, and that happened to be one of our recruiting events. We brought the candidate in to the event, where they were able to meet with five (5) different teams and received an offer at the end of the day. It was that satisfaction that assured me that I'm doing the right thing. You always need to be persistent and keep after things. As with fully cleared software developers, once you find one that is interested, you want to make sure that you're engaging them to get everyone where they need to be. You need to capture their interests and maintain those interests through the whole process.
The overall mission of my job is very rewarding. I enjoy finding people the right jobs so that they are happy and they can be the nation's front line of defense in technology.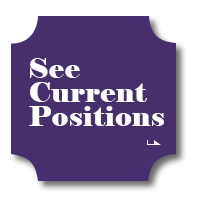 Why do you choose to work with Centurion Consulting Group?
I had developed a relationship with one of the owners of Centurion where we had a lot of the same ideals and values. I felt a connection and wanted to find out more about Centurion. They are very well-respected in the community and they really support our mission and our client. Finding this company with similar values made it a great fit for me.
About Centurion Consulting Group
Centurion Consulting Group, LLC, a Woman-Owned Small Business headquartered in Herndon, VA conveniently located near Washington D.C., is a national IT Services consulting firm servicing the public and private sector by delivering relevant solutions for our client's complex business and technology challenges. Our leadership team has over 40 years of combined experience, to include almost 10 years of direct business partnership, to the IT staffing, federal contracting, and professional services industries. Centurion's leaders have the demonstrated experience over the past three decades in partnering with over 10,000 consultants and hundreds of clients –from Fortune 100 to Inc. 5000 firms –in multiple industries to include banking, education, federal, financial, healthcare, hospitality, insurance, non-profit, state and local, technology, and telecommunications. www.centurioncg.com