Can AI Save the Supply Chain?
The current worker shortage has created severe delays in the supply chain. With supply chain managers scrambling to find a solution, many have turned to artificial intelligence (AI) technologies to solve their problems.
AI technology increases efficiency, in addition to reducing the number of workers needed to sustain the supply chain, and making the distribution of goods easier. This technology is seen throughout supply chains. AI provides a variety of benefits from the start of manufacturing a product to delivering a package to your front door.
"The coronavirus pandemic has caused delays and other frustrations in businesses' global supply chains, highlighting how vulnerable many are to unexpected disruption.

It's essential to digitize as many processes as possible in the supply chain. Thus, a fully digital supply chain strategy can have a significant positive impact on operations.â€

– John Chambers, former CEO of Cisco and current CEO of JC2 Ventures
Examples of AI being used in the supply chain include:
Quality Checks
Equipment Failure Predictions
Supply Chain Management
Autonomous Delivery
Robotics
Customer Service
Shipping
Quality Checks
It is difficult to detect machine failures manually, however, AI and machine learning (ML) technologies detect failures effortlessly. For example, Smart AI solutions check a machine's productivity, track performance, locate faulty parts, increase productivity, and reduce costs.
Equipment Failure Predictions
The most common use of AI and ML in the supply chain production phase is predicting failures in machinery. AI helps predict errors, making production more efficient. Machine failures cause delays in product production, therefore causing other delays in the supply chain process.
Supply Chain Management
Supply chain management tools using AI assist operations managers in different processes. Such as, inventory management, material loading and delivery. In addition, AI applications with Internet of Things (IoT) sensors aid manufacturers in organizing entire supply-chain operations. For example, artificial intelligence, machine learning, computer vision, robotics process automation, and speech recognition technologies are used to create a faster, more efficient supply chain.
Autonomous delivery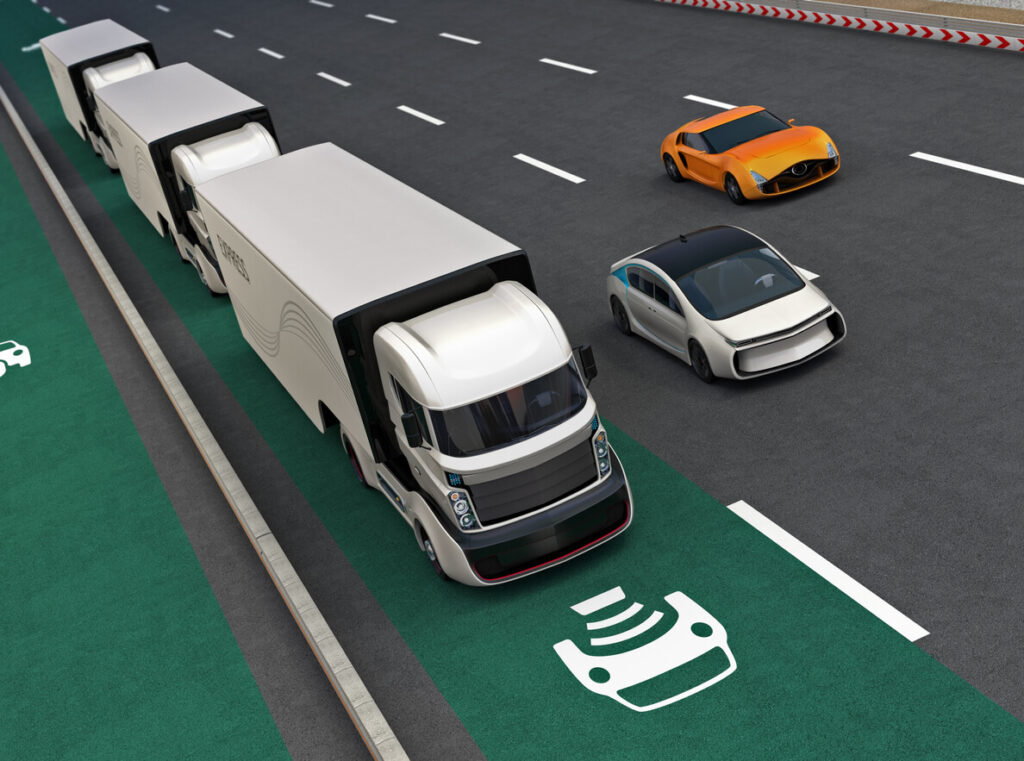 The weakest link in the global supply chain is the shortage of truck drivers. Truck driving has become a dying field and the leaders in tech and automobiles are racing to make automation the solution. Although experts believe self-driving trucking is decades away still, innovation, thanks to technologies like AI, IoT, advanced data analytics and machine learning has made autonomous delivery possible.
Autonomous delivery on a small scale is already happening. For example, the FedEx SameDay Bot, Wal-Mart, Ford and Argo AI partnered to deliver goods to customers' homes via self-driving vehicles, and Nuro has created a R-1 delivery robot.
Robotics
Robotics have been used in manufacturing for many years. Although robotics cannot completely function without a watchful eye, it reduces the number of skilled workers companies need to hire. With the current workforce shortage, increasing AI and robotics have become essential in fixing supply chain delays.
Customer service
Customer service has gone digital. For example, Robotic Process Automation (RBA), Chatbots, and ML are the most common automated customer service programs. These methods reduce the need for customer service representatives by solving customer issues using automation.
Shipping
Shipping companies use IoT devices to collect data about the products being shipped around the world. They track the mechanical health of their machines and locate their vehicles and other transportation methods.
What are benefits of using AI in a supply chain?
Enhanced visibility, as a result of real-time data
Actionable insights based on identified patterns of behavior, exceeding the abilities of human capabilities
Reduced manual labor during a workforce shortage
Informed decisions created with machine learning (ML)
AI-driven predictions, preventing faulty machinery
High efficiency, thus reducing errors and delays in the supply chain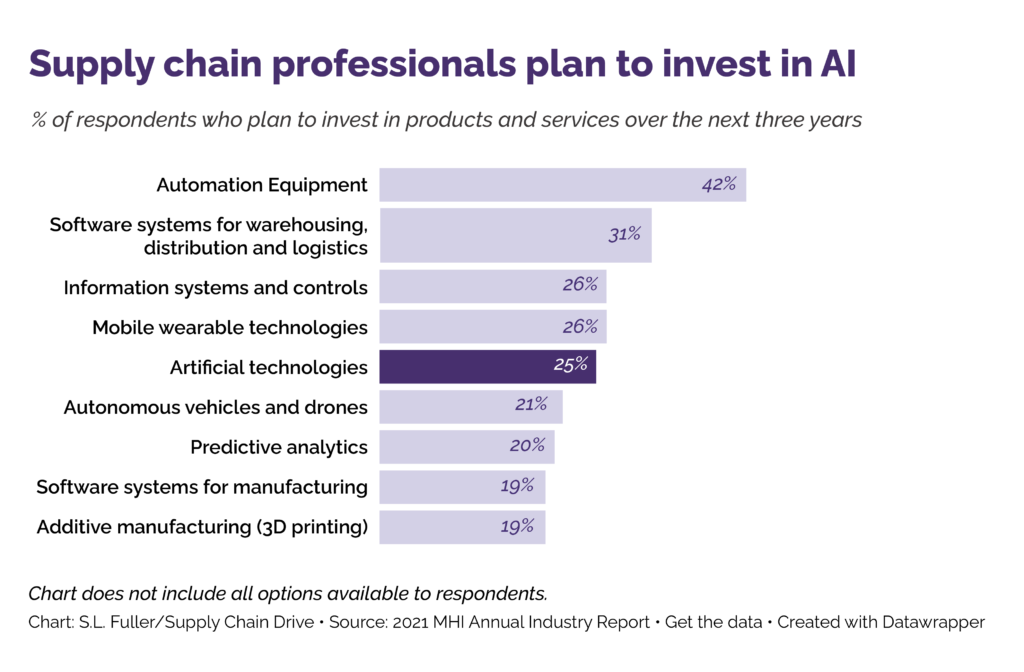 The 2021 MHI Annual Industry Report stated that 17% of respondents use AI already, and 45% predicted they'll start using AI in the next five years. In addition, 25% plan to make investments in AI products in the next three years, as a result of a survey taken by 1,000+ supply chain professionals globally.
In conclusion, AI is everywhere, filling gaps and solving problems in the supply chain crisis. Automation technology is advancing, therefore expect AI to become an essential part of the supply chain process.
About Centurion Consulting Group
Centurion Consulting Group, LLC, a Woman-Owned Small Business headquartered in Herndon, VA conveniently located near Washington D.C., is a national IT Services consulting firm servicing the public and private sector by delivering relevant solutions for our client's complex business and technology challenges. Our executive team has over 25 years of experience individually, including over 10 years of direct business partnership in the IT staffing, federal contracting, and professional services industries. In addition, Centurion's leaders have demonstrated expertise throughout the past three decades in partnering with over 10,000 consultants and hundreds of clients – from Fortune 100 to Inc. 5000 firms – in multiple industries to include banking, education, federal, financial, healthcare, hospitality, insurance, non-profit, state and local, technology, and telecommunications. https://centurioncg.com