Warrior Music Foundation Rock-n-Roll Patriot Bash
Playing for the Warrior Music Foundation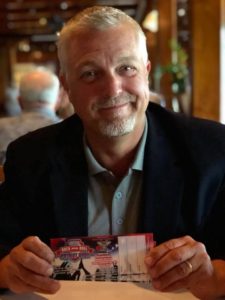 Centurion Consulting Group is proud to team in support of the Warrior Music Foundation and their efforts to serve those who serve us. We welcome all to consider this wonderful non-profit dedicated to our War Fighters and we are excited about the opportunities that will unfold through the Rock-n-Roll Patriot Bash on September 7th, 2018 at Martin's East in Baltimore…the inaugural Fundraising Dinner and event.
Offering Group Lessons, Individual Lessons, and Musical Therapy, the Warrior Music Foundation is dedicated to helping limit the impact of PTSD and reduce the number of suicides across the active duty, reserve and veteran population by maximizing the healing power of music in a facilitated environment.
Warrior Music Foundation – Helping Those who Serve

Our mission is to serve our active duty military, veterans and their families as they deal with the complexities of PTSD by providing a venue for learning, healing and camaraderie using music lessons in both individual and group settings – all influenced by music therapy. We will be starting the Foundation in the DC, MD, VA area.
Please find more information here:
https://www.warriormusicfoundation.org/
https://www.warriormusicfoundation.org/bash