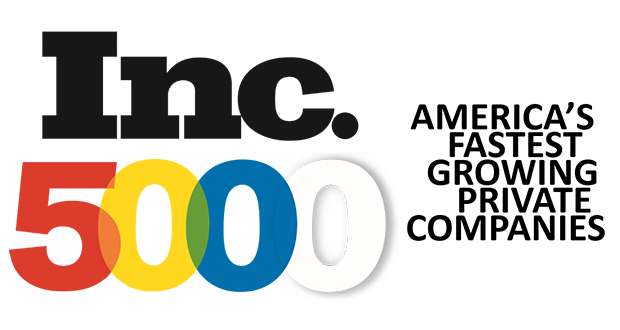 Centurion ranks among the top 5000 fastest-growing private companies in America for the 2nd consecutive year
WASHINGTON D.C., August 30, 2022 – Centurion Consulting Group, a Woman-Owned Small Business national IT services consulting firm is proud to announce its ranking on the annual Inc. 5000 list of the nation's fastest-growing companies. Centurion experienced a 119% growth rate in the last year.
"We are so proud of our continued ranking on the Inc. 5000 fastest-growing companies," said Theresa Zandi, Principal Owner. "We consistently strive for greatness and to perpetuate our reputation for serving our clients, consultants, staff and the greater community.
Complete results of the Inc. 5000, including company profiles and an interactive database that can be sorted by industry, region, and other criteria, can be found at www.inc.com/inc5000.
"The accomplishment of building one of the fastest-growing companies in the U.S., in light of recent economic roadblocks, cannot be overstated," says Scott Omelianuk, editor-in-chief of Inc. "Inc. is thrilled to honor the companies that have established themselves through innovation, hard work, and rising to the challenges of today."
About Inc. 5000
The Inc. 5000 lists the 5,000 fastest-growing private companies in the US. The list is a distinguished editorial award, a celebration of innovation, a network of entrepreneurial leaders, and an effective public relations showcase. The Inc. 5000 ranks companies by overall revenue growth over a three-year period. All 5,000 honouree companies are individually profiled on Inc.com.
About Centurion Consulting Group
Centurion Consulting Group, LLC, a Woman-Owned Small Business headquartered in Herndon, VA conveniently located near Washington D.C., is a national IT Services consulting firm servicing the public and private sector by delivering relevant solutions for our client's complex business and technology challenges. Our leadership team has over 40 years of combined experience, including almost 10 years of direct business partnership, in the IT staffing, federal contracting, and professional services industries. Centurion's leaders have demonstrated experience over the past three decades in partnering with over 10,000 consultants and hundreds of clients from Fortune 100 to Inc. 5000 firms –in multiple industries including banking, education, federal, financial, healthcare, hospitality, insurance, non-profit, state and local, technology, and telecommunications. www.centurioncg.com.