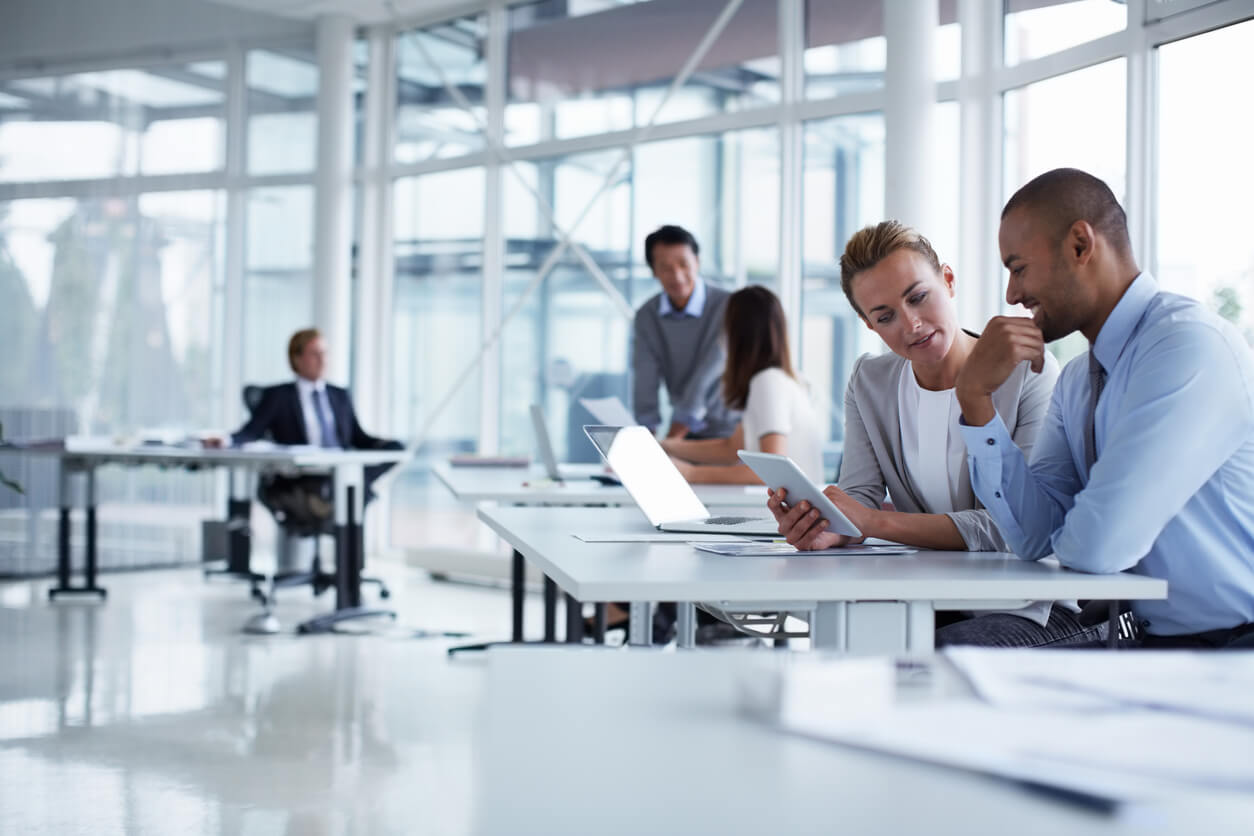 Unlocking Innovation in the Public Sector: Strategies for Effective Change
Introduction: The Public Sector's Untapped Potential
Recent studies reveal that 80% of public sector organizations recognize the need for tech-based transformations. Yet, a significant portion struggles with implementing those changes. One primary reason? The lack of tech experts who have the experience and know-how to drive innovation.
As tech companies seek more opportunities in the public sector, understanding strategies for effective change becomes crucial.
The Power of Tech Experts in Public Sector Innovation
Tech experts bring more than just coding or software proficiency. Moreover, they carry a vision – a perspective on how technology integrates with daily operations and large-scale projects. By integrating tech professionals into public sector projects, organizations access the skills and foresight to create forward-thinking solutions.
Fresh Perspective: Tech professionals often come with experience from various industries, offering the public sector fresh eyes and unique solutions.
Specialized Skills: From AI to cloud computing, tech experts possess niche skills that elevate public sector projects.
Quick Problem Solving: Tech-savvy individuals often pinpoint challenges quickly and implement solutions efficiently.
Strategies for Unlocking Innovation in the Public Sector
1. Foster a Culture of Continuous Learning
Innovation isn't just about introducing new tools but also about fostering an environment where learning thrives. Accordingly, the public sector often operates on legacy systems and established protocols. By making continuous learning a priority, organizations pave the way for innovation.
Upskilling Current Workforce: Provide training programs, ensuring your existing employees evolve with technological advancements.
Collaboration Workshops: Engage experts in collaborative sessions with public sector employees. This cross-pollination of ideas generates novel solutions.
2. Embrace Agile Methodologies
Agile methodologies focus on iterative processes and adaptability. By incorporating these strategies, the public sector lays a foundation for consistent and ongoing innovation.
Break Down Silos: Encourage departments to collaborate. With tech professionals on board, siloed operations are able to merge to produce more efficient outcomes.
Iterative Development: Rather than waiting for a perfect solution, focus on creating a minimum viable product (MVP) and refine as you go.
3. Leverage Public-Private Partnerships

One effective strategy involves forging alliances with private tech companies. Altogether, these partnerships offer a wealth of resources and expertise.
Access to Resources: Many tech firms possess tools and technologies that accelerate public sector projects.
Shared Expertise: Collaborating with companies familiar with tech staffing services guarantees that you have a pool of qualified tech professionals at your disposal.
Risk Mitigation: With shared responsibilities, potential challenges or setbacks are distributed across partners, ensuring smoother project execution.
4. Rethink Procurement
The traditional procurement processes often hamper the swift adoption of innovative tech solutions. By modernizing these processes, the public sector is able to accelerate its journey toward tech-driven operations.
Adopt a Tech-first Mindset: Rather than retrofitting technology into existing systems, design processes with technology in mind.
Engage Tech Professionals Early: Bring in tech experts during the planning and procurement stages to ensure that tech considerations shape project outcomes from the start.
The Future Lies in Collaboration
Unlocking innovation in the public sector isn't a solo journey. By collaborating with tech companies and leveraging the expertise of tech professionals, public sector organizations position themselves for success in an increasingly digital world.
As the bridge between these two realms, tech staffing services are pivotal, ensuring that the right expertise propels public sector projects forward.
Are you currently looking to partner up with the right GovTech staffing firm? Contact us!
About Centurion Consulting Group
Centurion Consulting Group, LLC, a Woman-Owned Small Business headquartered in Herndon,
VA conveniently located near Washington D.C., is a national IT Services consulting firm servicing
the public and private sector by delivering relevant solutions for our client's complex business
and technology challenges. Our leadership team has over 40 years of combined experience,
including almost 10 years of a direct business partnership, in the IT staffing, federal contracting,
and professional services industries. Centurion's leaders have the demonstrated experience over
the past three decades in partnering with over 10,000 consultants and hundreds of clients from
Fortune 100 to Inc. 5000 firms –in multiple industries including banking, education, federal,
financial, healthcare, hospitality, insurance, non-profit, state and local, technology, and
telecommunications. www.centurioncg.com.