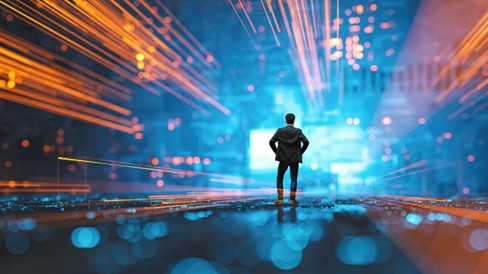 The Next Generation of Business Intelligence
Traditional corporate management practices are becoming outdated as a result of the ongoing advancements in contemporary technologies. Nowadays, business owners prefer to leverage equipment and tools with the potential to assist them in making smart decisions quickly. This is called the Next Generation of Business Intelligence or 'Next-Gen BI'.
By 2025, the global BI market is expected to grow to $33.3 billion as information plays a crucial role in shaping the world around us. Businesses are increasingly looking for next-generation BI deployments as they grow more reliant on real-time results. Perhaps, today's businesses compete to discover opportunities, develop game-changing phenomena, and uncover new possibilities, and possibly further, take advantage of new opportunities before others do.
What is a Business Intelligence strategy?
First, business intelligence refers to software and hardware that processes and analyzes large amounts of data and turns them into valuable insights.
BI systems consist of 4 major components:
A data warehouse that consolidates and makes firm information accessible, gathered from different sources.
Business analytics and data management tools that mine and analyze data.
Business performance management (BPM) technologies that track and assess progress toward organizational objectives.
A user interface (often an interactive dashboard with data visualization and reporting features) that allows for easy access to information.
Next-Generation BI includes Artificial Intelligence (AI) and Machine Learning (ML) technologies. With the aid of ML algorithms, Next-Gen BI becomes a self-learner that improves provided data without human input by discovering which insights are beneficial to the organization. AI helps it automate the process and generate meaningful, relevant real-time information in a steadily shorter amount of time.
Decision intelligence is also becoming a must for expanding businesses. According to BI trends for 2022, this type of factual data will be used by 1 out of every 3 companies in the following years. Equally, remote learning is consequently required. According to information from business intelligence platforms, demand increased by 30% in 2020, whereas only 15% in previous years.
What is the 'Next-Gen of BI'?
The Next Generation of Business Intelligence is known as the 'Third Generation', referring to the Age of Action according to Forbes. Over the past few decades, the industry has advanced significantly as the Next-Gen BI is about to make "live" data an ongoing business process.
Since 'Gen One' was first released to the market in the '80s, BI analysis technology has been around. Although it provided business reports, it heavily relied on IT specialists and was inaccessible to those with no IT experience. However, Gen One BI's reports were useful for businesses, which aroused curiosity among business analysts.
A few years later, an improved model of the BI known as 'Gen Two' was launched. Data was easier for business owners to enter and use as it simplified corporate analytical chores. But it still had several shortcomings when used in big data analysis.
The third generation of BI was created a few years ago to address the previous issues. And, in order to provide real-time insights and predictive analytics from Big Data through visualization, Next-Gen BI uses AI. Incorporating AI and analytics in every decision, Next-Gen BI is fully automated and able to respond fluidly to situations. This third generation is disrupting existing business-analytics procedures in the same way that data warehouses previously challenged isolated data silos. Today's data warehouses take input from embedded analytics, allowing for analytics on "live" data in a business process. Ultimately, the goal is to create BI systems that are available to everyone and do not require any data science experience.
Benefits of Business Intelligence
By choosing Next-Gen BI, firms enjoy a variety of benefits. All the time-consuming and repetitive operations are automated, plus it helps businesses perform thanks to the following capabilities:
1. Real-time and useful
The data is more readily accessible. Businesses analyze real-time data and obtain real-time results by using Next-Gen BI, which offers real-time figures. According to a Forrester analysis, insight-driven businesses are expanding at a 30% annual pace.
2. Agile and Rapid
Fundamental building block for new-age information and insight requirements that enables real-time, rapid, high-speed, and agile data digestion and processing while catering to high volume data.
3. Predictive and Individualized
Big data enabled Data Lake and other predictive capabilities to provide high performance and predictive analytics.
4. Business-friendly and easy-to-consume
Universal data definition and seamless interoperability between domains and applications.
This was the promise by business intelligence decades ago. It is businesses of all sectors and sizes that are putting tailored, actionable analytics in the hands of all users no matter where they are. In fact, there are no more time-consuming IT initiatives, zero distracting dashboards and attempts to transform everyone into analysts.
Today, successful businesses get insights from the information in addition to using it to their benefit. With Next-Gen BI at our doors, companies need to accomplish a full transformation in a very vibrant environment.
Not every company has to go through this process alone. Centurion helps you assess your current capabilities and, through management consulting, guides you strategically and tactically. For more information visit www.centurioncg.com.
About Centurion Consulting Group
Centurion Consulting Group, LLC, a Woman-Owned Small Business headquartered in Herndon, VA conveniently located near Washington D.C., is a national IT Services consulting firm servicing the public and private sector by delivering relevant solutions for our client's complex business and technology challenges. Our executive team has over 25 years of experience individually, to include over 10 years of direct business partnership in the IT staffing, federal contracting, and professional services industries. Centurion's leaders have demonstrated expertise throughout the past three decades in partnering with over 10,000 consultants and hundreds of clients –from Fortune 100 to Inc. 5000 firms –in multiple industries to include banking, education, federal, financial, healthcare, hospitality, insurance, non-profit, state and local, technology, and telecommunications.