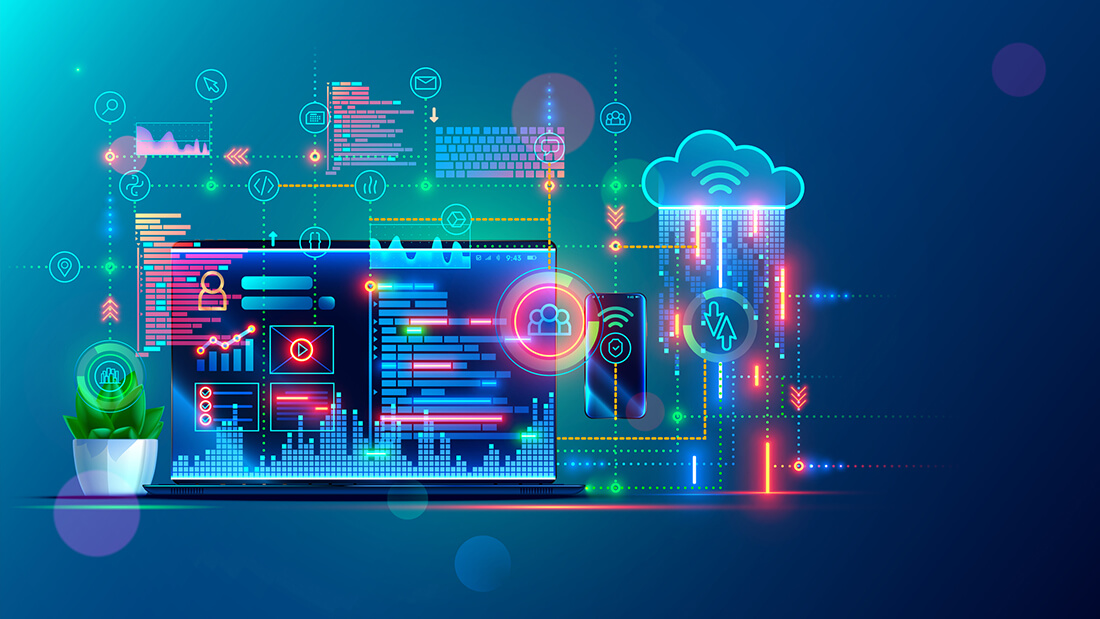 The Importance of Your Application Development Career and Leveraging Opportunities
By Theresa Zandi
Where do you see yourself in ten years? What is your career plan? How will you get there? When looking for application developer job opportunities, it's important to have a defined plan. Most people don't create a roadmap for the professional growth. Many technology consultants think that if they do good work, opportunities will be presented to them. However, you don't want to keep yourself in "wait and see" mode.
I like to think of each person's career like surfing. You are on a great wave of technology (a specific technology) and you are enjoying the ride. However, keep in mind that if you wait to learn more and develop your career further, the wave will crash and you will find yourself paddling back out for the next wave long after it has taken off. Instead, become a skill surfer. Be seen as an achiever and constantly strive to learn emerging technologies so you can catch the next cutting-edge wave. Plan and be prepared – your career is important and furthering it by leveraging opportunities gets you where you want to be.
Here are some strategies to take into consideration:
Become an expert in your area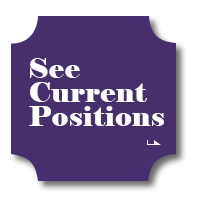 When it comes to advancing your application developer career, you want to become an expert in specific technologies. Everything in the IT world is very specific and companies are always looking for dedicated experts. If you have learned particular frameworks like Angular or React, it is a good time to educate yourself in others like Node or Flux. Adding to your skillsets increases your application development opportunities across a wider area. Present yourself as an expert in your field, and then translate that into other skills.
Be approachable and put yourself out there
We see that being a good team player as well as a mentor in the workplace is the secret sauce that employers are wanting. Work well with others and use your skills to assist your team. In general, a good trait to have as a human is to be approachable and to ask for help as well. No one knows everything, and the people that think they do are not as approachable. Get advice from others and you'll both be honing your skills together.
Putting yourself out there is the ticket. It's a risk for some people, but it can also be extremely rewarding, if you are willing. For example, get published. From blog articles to trade publications and more, there are many opportunities for being published. As soon as you start getting your name out there, you can gain a reputation that betters your career.
Putting yourself out there also means reaching out to others. If you are developing a plan for your career and you know someone that can help, then you should be reaching out to them. You never know where it can get you and how they can help. Be sure to give something to the relationship to make it valuable to them, so it's not a "take only" connection.
Take on side projects
Another thing you can do to leverage opportunities is to take on some side projects. Do things that are beneficial to your application developer career but that you are also passionate about. Remember when you do something, do it well.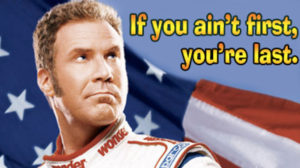 Take initiative
Most people are not taking the bull by the horns when it comes to their application development career. In my experience, about 5% of people make a plan for their technology career vs. the 95% of people that wait and see. You want to create a plan and grow from it.
IT is like Talladega Nights – as Ricky Bobby says, "If you're not first, you're last." Realistically, if you are not growing in this business, you are actually digressing, and it will affect your career. In IT, it's all about learning the latest and greatest.
Growing your career is important. Create a plan for yourself and put yourself in a position that will help you gain new opportunities.
About Centurion Consulting Group
Centurion Consulting Group, LLC, a Woman-Owned Small Business headquartered in Herndon, VA conveniently located near Washington D.C., is a national IT Services consulting firm servicing the public and private sector by delivering relevant solutions for our client's complex business and technology challenges. Our leadership team has over 40 years of combined experience, to include almost 10 years of direct business partnership, to the IT staffing, federal contracting, and professional services industries. Centurion's leaders have the demonstrated experience over the past three decades in partnering with over 10,000 consultants and hundreds of clients – from Fortune 100 to Inc. 5000 firms – in multiple industries to include banking, education, federal, financial, healthcare, hospitality, insurance, non-profit, state and local, technology, and telecommunications. www.centurioncg.com