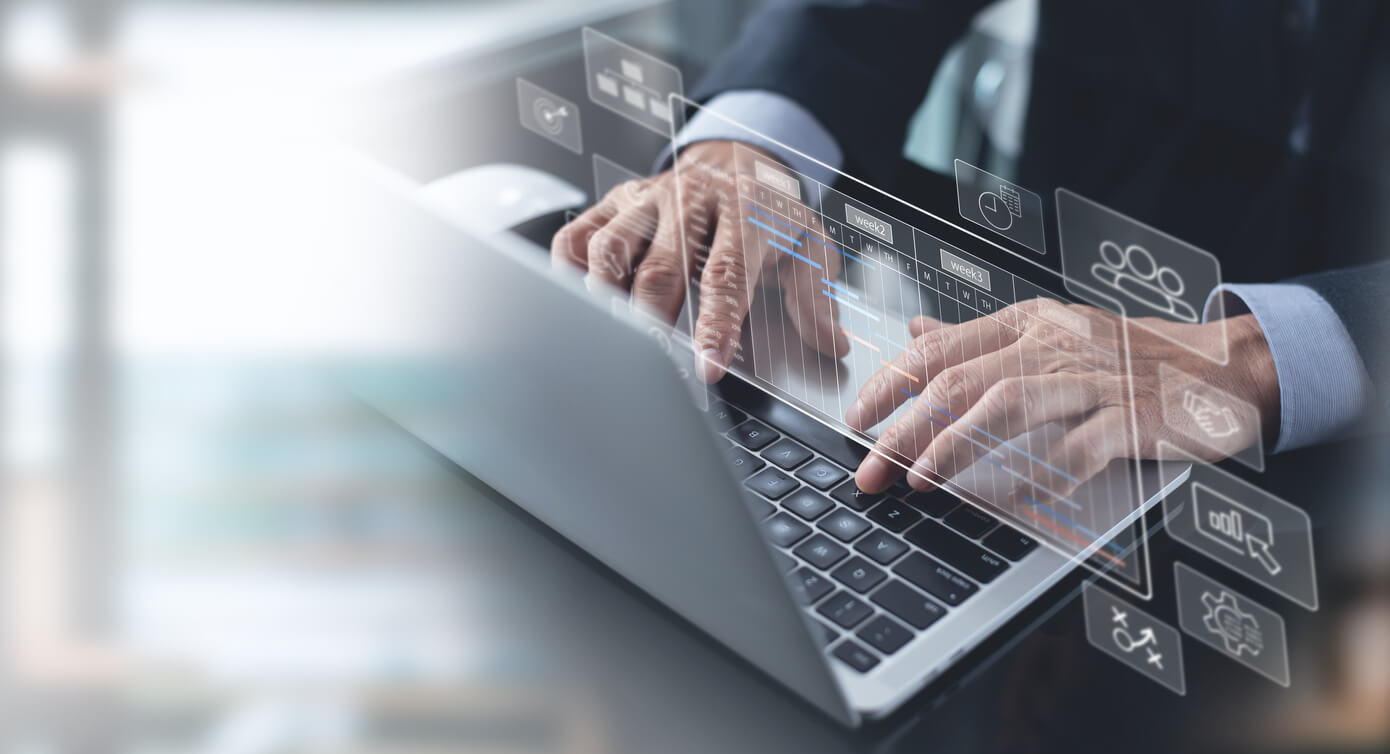 The Role of Project Management in Successful Tech Implementations
In an era characterized by rapid technological advancements, success for businesses often hinges on their ability to implement new tech initiatives effectively. A study conducted by McKinsey in 2022 revealed that companies at the forefront of technology implementation outperformed their competitors by 26%. However, as the statistics show, successful tech implementations aren't a guaranteed outcome; instead, they're the result of strategic planning, diligent execution, and above all, proficient project management. This blog explores the indispensable role of project management in successful tech implementation and how our government tech staffing firm provides the talent you need.
Project Management: The Unsung Hero of Tech Implementations
Project management in tech implementation navigates the intricacies of bringing an innovative idea to life. With a project manager at the helm, organizations chart the course from inception to completion, meticulously planning, executing, and overseeing every step of the journey.
Project managers, through their keen oversight, ensure resources are appropriately allocated, teams are effectively coordinated, and deadlines are consistently met. Furthermore, they guarantee that each phase of the project aligns with the organization's strategic objectives, thus reducing wastage and increasing efficiency. As a result, project management promotes the smooth transition of new technology into the business operations environment.
Ensuring Stakeholder Alignment
Tech implementation isn't an isolated process; rather, it involves a multitude of stakeholders, including employees, vendors, and C-suite executives. Consequently, project managers act as conduits, bridging the gap between various parties. They communicate expectations clearly, address concerns, and mitigate conflict, ensuring everyone is aligned with the project's objectives. Lastly, this alignment is critical in fostering an environment conducive to successful tech implementation.
Risk Management and Problem-Solving
With the rapid pace of technological change, risks and challenges are inevitable in any tech implementation project. For that reason, project managers are adept at identifying potential pitfalls and devising strategies to address them promptly. They guide teams in resolving issues, managing the changes, and staying resilient in the face of challenges, effectively reducing the risk of project failure.
Ensuring Value and Measuring Success
How does one ascertain the success of a tech implementation project? Beyond the obvious indicators like adherence to schedule and budget, project managers also assess the tangible and intangible benefits derived from the project. Overall, they ensure that the implemented technology delivers the anticipated value and contributes to the overall strategic goals. This focus on value realization and ROI is an integral part of project management.
How Centurion Plays a Part: Sourcing the Right Project Management Talent
As a leading tech consulting firm, we recognize the power of project management in tech implementations. Our extensive experience allows us to identify and provide the finest project management talent, perfectly tailored to meet your specific needs.
We excel in offering highly qualified professionals who possess a blend of technical expertise, leadership skills, and strategic acumen. With our support, you access a pool of project managers experienced in navigating the complexities of tech implementation.
With our talent solutions, you leverage project management to its fullest, transforming the success rate of your tech implementations from a statistical gamble to a strategic guarantee.
In the quest for successful tech implementation, project management serves as the North Star, guiding organizations through the complexity and ensuring their strategic objectives are realized. As the liaison between stakeholders, the risk mitigator, and the value assessor, the project manager's role is pivotal.
Our mission is to help you source this crucial talent, aiding in the successful realization of your tech implementation projects. Remember, the success of tech implementation isn't merely about adopting the newest technology; it's about the effective management of the entire process.
In need of top-tier project managers? Look nowhere else! Our team of highly skilled experts is available to assist you at any time.
About Centurion Consulting Group
Centurion Consulting Group, LLC, a Woman-Owned Small Business headquartered in Herndon,
VA conveniently located near Washington D.C., is a national IT Services consulting firm servicing
the public and private sector by delivering relevant solutions for our client's complex business
and technology challenges. Our leadership team has over 40 years of combined experience,
including almost 10 years of a direct business partnership, in the IT staffing, federal contracting,
and professional services industries. Centurion's leaders have the demonstrated experience over
the past three decades in partnering with over 10,000 consultants and hundreds of clients from
Fortune 100 to Inc. 5000 firms –in multiple industries including banking, education, federal,
financial, healthcare, hospitality, insurance, non-profit, state and local, technology, and
telecommunications. www.centurioncg.com.