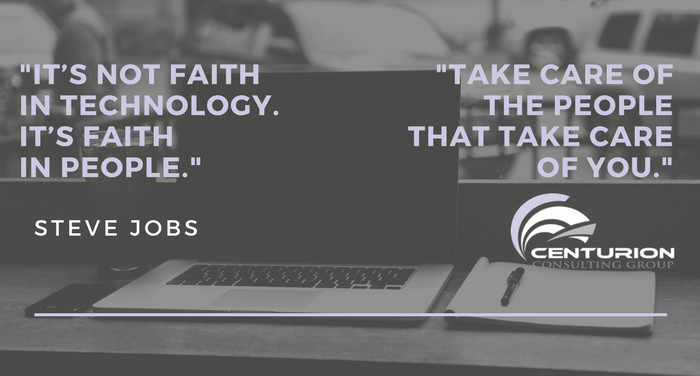 People First: A Simple Concept
What does people first mean to you?
With continual progress in automation and technology it has become convenient for the employees to be viewed as a part of the commodities that decorate their offices and cover their desks. In this evolving world of communication hidden behind email and social media, these most important assets of an organization, the people that make it all work, seem to fall in rank behind profit, brand recognition, and competitive corporate growth. The goals of the company are not realized without a loyal, driven team.
When we look back at our careers, most of us will find we were the most loyal and fiercely driven when we were put first by our managers. When we feel a committed, genuine interest in our career we are inspired to achieve greatness for all with whom we touch and serve. This starts with our manager and employer that believed in us. In contrast, without this genuine authenticity, success for a company, department, or an individual would wane when leadership focused on a "Me First" approach, ultimately leading to higher attrition, lackluster performance, and a dilution of a sustainable and thriving culture.
It appears this all starts with what Jim Collins famously stated so simply in Good to Great:
Leaders of companies that go from good to great start not with "where" but with "who." They start by getting the right people on the bus, the wrong people off the bus, and the right people in the right seats. And they stick with that discipline – first the people, then the direction – no matter how dire the circumstances.
A Simple and Proven Concept
Hire the right people, put them in the right seats, then take care of the people that take care of you. A simple and proven concept. However, it is one that requires our continual objectivity to maintain this discipline while we tackle the many decisions we face as leaders in today's business world.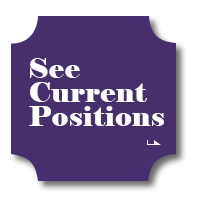 We can all take a step back and check the mirror. Engage this time-tested, proven concept, and your profit, brand recognition, and corporate growth will follow.
Make your employees your #1 priority and they will make your company's success theirs.
About Centurion Consulting Group
Centurion Consulting Group, LLC, a Woman-Owned Small Business headquartered in Herndon, VA conveniently located near Washington D.C., is a national IT Services consulting firm servicing the public and private sector by delivering relevant solutions for our client's complex business and technology challenges. Our executive team has over 25 years of experience individually, to include over 10 years of direct business partnership in the IT staffing, federal contracting, and professional services industries. Centurion's leaders have demonstrated expertise throughout the past three decades in partnering with over 10,000 consultants and hundreds of clients – from Fortune 100 to Inc. 5000 firms – in multiple industries to include banking, education, federal, financial, healthcare, hospitality, insurance, non-profit, state and local, technology, and telecommunications. www.centurioncg.com