How the Government Uses Analytics to Streamline Operations
Data and analytics are more powerful than the average American realizes. We know data is important, especially for decision making, but how is data used in our everyday lives? More specifically, how does our government utilize data and analytics to streamline operations? We're glad you asked.
Without data, our country (and world) would not have the information for the necessary measures to improve our systems. Some examples include more efficient 911 responses, detecting health codes faster, releasing nonviolent inmates, improving commute times and driving safety, and creating better city parking systems. Let's dive into each a little deeper to get a better sense of the benefits of data analytics in government.
More Efficient 911 Responses
While not every dispatch system has incorporated data analytics just yet, various cities have utilized data to improve the processing time of 911 calls, which in turn leads to faster call assignments. In some cities, data analytics help dispatchers distinguish between those who need to be taken to the hospital via ambulance and those who can be treated at the scene. This is determined by the type of call, past data retrieved from similar calls, the weather, location, etc. In Cincinnati, a dispatch team was able to reduce the time it took to get patients to the hospital by 22% due to the previous data gathered. Having access to this information helps first responders create a plan of action quickly, thus saving even more lives.
Detecting Health Codes Faster
Cities across America are always trying to ensure that their businesses are safe for their people. Those that have implemented data analytics into their restaurant inspection process have been able to increase efficiency, and find violations that much quicker, thus increasing the quality of the city's public safety measures.
Cutting Through the Jail Clutter
Data analytics in government are also beneficial in deciding between the release of certain inmates or if they should remain in jail while awaiting their trial. With the absence of data in this process, historically, many inmates are kept in jail even if they aren't dangerous.
By utilizing data, our states are able to identify who should stay and who should leave, saving Americans tax dollars on those who should be released, and ensuring the safety of our communities by maintaining the ones who should remain in jail.
Help on the Road
People like to plan – the unknown is stressful for many, therefore, cities that have made data accessible to the public have allowed people to plan their commute, as they see arrival times, delays, and maintenance statuses right from their phones. This creates shorter commute times for many, as they adjust and plan accordingly, and also improves public safety with less people on the road/public transit at once.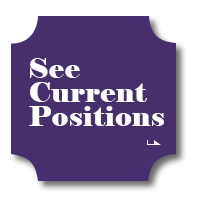 Better City Parking
In congested cities, it is extremely difficult to find parking, and a good percentage of traffic includes people searching for a spot. One city that has attempted to utilize data to help this problem is Boston – the city issued an experiment in which they tested dynamic pricing within crowded spaces and underused spaces. They collected data in and around these spots using sensors, identifying the popular spaces, and directing Bostonians towards the underutilized spaces in the hope that this would reduce traffic buildup of drivers continuing to circle the city to find a spot. This not only helps with traffic flow, but also aids in reducing the carbon footprint and increasing public safety with fewer distracted drivers.
Overall, data analytics provide benefits across various systems and should be incorporated across our country to save money, improve public safety, and save Americans time. If you have any questions about data analytics in government, please feel free to reach out to us – we'd love to chat! Additionally, check out our other blogs for more technology insights!
About Centurion Consulting Group
Centurion Consulting Group, LLC, a Woman-Owned Small Business headquartered in Herndon, VA conveniently located near Washington D.C., is a national IT Services consulting firm servicing the public and private sector by delivering relevant solutions for our client's complex business and technology challenges. Our executive team has over 25 years of experience individually, to include over 10 years of direct business partnership in the IT staffing, federal contracting, and professional services industries. Centurion's leaders have demonstrated expertise throughout the past three decades in partnering with over 10,000 consultants and hundreds of clients – from Fortune 100 to Inc. 5000 firms – in multiple industries to include banking, education, federal, financial, healthcare, hospitality, insurance, non-profit, state and local, technology, and telecommunications. www.centurioncg.com