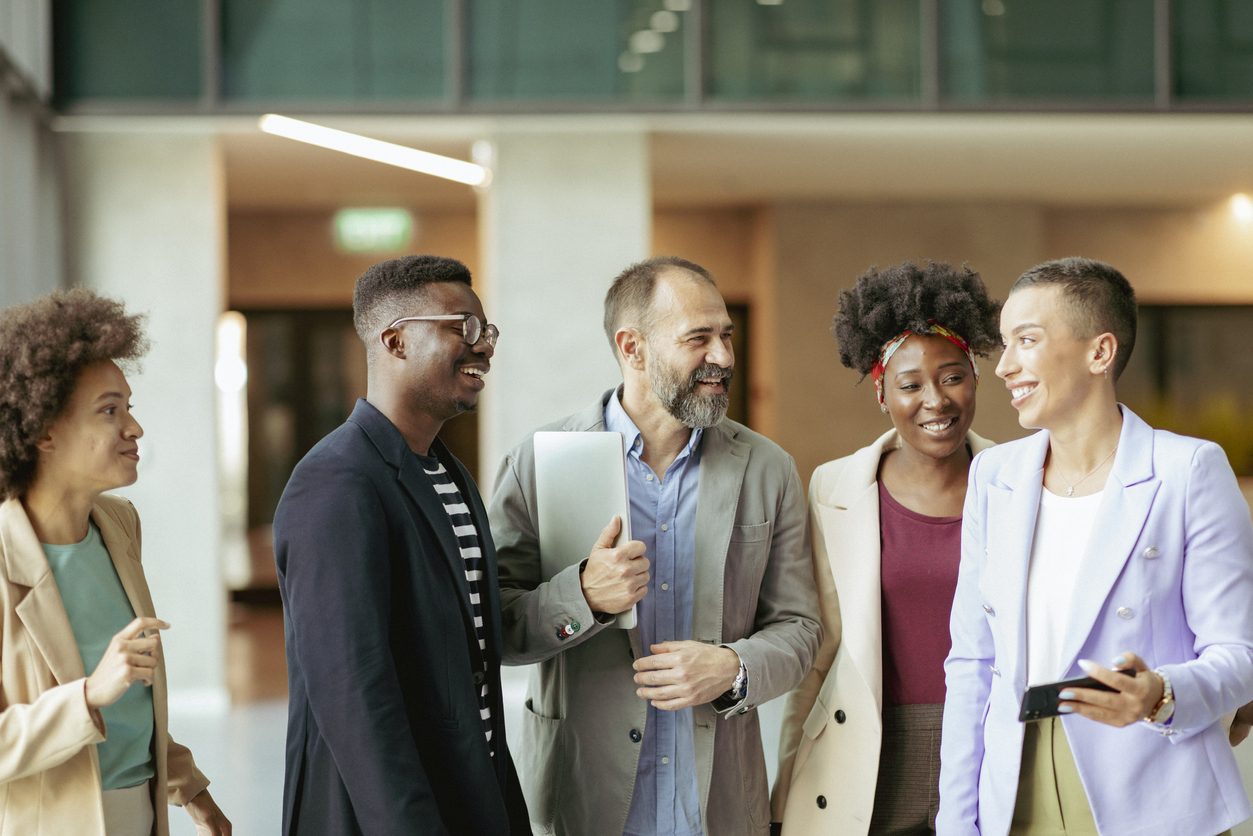 Building a Diverse and Inclusive Tech Team: Why It Matters and How to Do It
It is no secret that the technology industry has been known for its lack of diversity and inclusion. According to a National Center for Women & Information Technology report, women hold only 25% of computing jobs. Furthermore, only 3% of computing jobs are held by African Americans, 6% by Hispanics, and 8% by Asian Americans. These statistics show that we have a long way to go in terms of inclusion and diversity in technology.
Why does building a diverse and inclusive tech team matter?
Here are some of the many reasons why building a diverse and inclusive tech team is crucial:
1. Different perspectives lead to innovation
Diversity's benefits go beyond gender, age, and ethnicity; to be more inventive, you need to consider how to make the most of having team members with various viewpoints and information-processing philosophies.
The ideas created will be diverse because the team is made up of people from various backgrounds with a range of abilities and experiences. In essence, utilizing each employee's abilities to foster innovation in your workforce is advantageous. But, you must establish a rapport with your team to build psychological safety, so they are able to express their various points of view freely. Employees' ability to innovate increases by 83% when they believe their company is committed to fostering and enhancing diversity.
2. Better problem-solving
A diverse team is better equipped to solve complex problems. With different backgrounds, experiences, and perspectives, a team is able to approach problems from different angles, leading to better solutions. This diversity of thought leads to more creative solutions, as different team members bring their unique skills to the table.
3. Able to attract and retain talent
Diversity in the tech industry makes it simpler to find candidates and lowers employee turnover. While each employee contributes to an inclusive culture inside a company, the daily management has the capacity to give workers a sense of belonging.
Corporate programs are a terrific approach to fostering a diverse workplace culture, but managers are the ones that foster trust, create chances, and respect the individual differences to which each team member contributes. It's the little things that count.
How to Build a Diverse and Inclusive Team
It takes time to build a diverse and inclusive team. It takes time and effort to create a culture where everyone feels valued and included. Here are some steps that companies can take to build a more diverse and inclusive tech team:
1. Establish Diversity and Inclusion Goals
Establishing clear goals is the first step to building a diverse and inclusive team. This means setting measurable targets for increasing the representation of underrepresented groups in the workplace. Companies also need to have a plan for how they will achieve these goals.
2. Expand Your Recruiting Pool
One of the main reasons for the lack of diversity in tech is the limited pool of candidates. To overcome this, companies need to expand their recruiting pool by looking beyond traditional channels. This includes reaching out to recruiting organizations that focus on diversity and inclusion, attending career fairs targeted at underrepresented groups, and partnering with schools and universities with diverse student populations.

3. Remove Bias from the Hiring Process
Unconscious bias prevents qualified candidates from getting hired. To overcome this, companies have to remove bias from the hiring process. This involves using blind resumes, conducting structured interviews, and training hiring managers on how to recognize and avoid bias.
4. Foster an Inclusive Culture
Building an inclusive culture is key to retaining diverse talent. Companies need to foster a culture where everyone feels valued and included. This means promoting diversity and inclusion through training, events, and employee resource groups.
5. Measure Progress
Finally, companies must measure their progress toward building a more diverse and inclusive tech team. This means tracking metrics such as the representation of underrepresented groups in the workplace, the percentage of diverse hires, and the retention rate of diverse talent.
To sum it up, creating a diverse and inclusive tech workforce is crucial for fostering innovation, achieving business goals, and creating an environment where everyone feels equally valued. Nevertheless, it is not something that is accomplished quickly. Businesses must set clear objectives, increase the number of applicants, eliminate bias from the employment process, promote an inclusive culture, and track their success.
Do you have questions on how you can build a more diverse tech team? Our We are always ready to help! Contact us today!
About Centurion Consulting Group
Centurion Consulting Group, LLC, a Woman-Owned Small Business headquartered in Herndon,
VA conveniently located near Washington D.C., is a national IT Services consulting firm servicing
the public and private sector by delivering relevant solutions for our client's complex business
and technology challenges. Our leadership team has over 40 years of combined experience,
including almost 10 years of a direct business partnership, in the IT staffing, federal contracting,
and professional services industries. Centurion's leaders have the demonstrated experience over
the past three decades in partnering with over 10,000 consultants and hundreds of clients from
Fortune 100 to Inc. 5000 firms –in multiple industries including banking, education, federal,
financial, healthcare, hospitality, insurance, non-profit, state and local, technology, and
telecommunications. www.centurioncg.com.