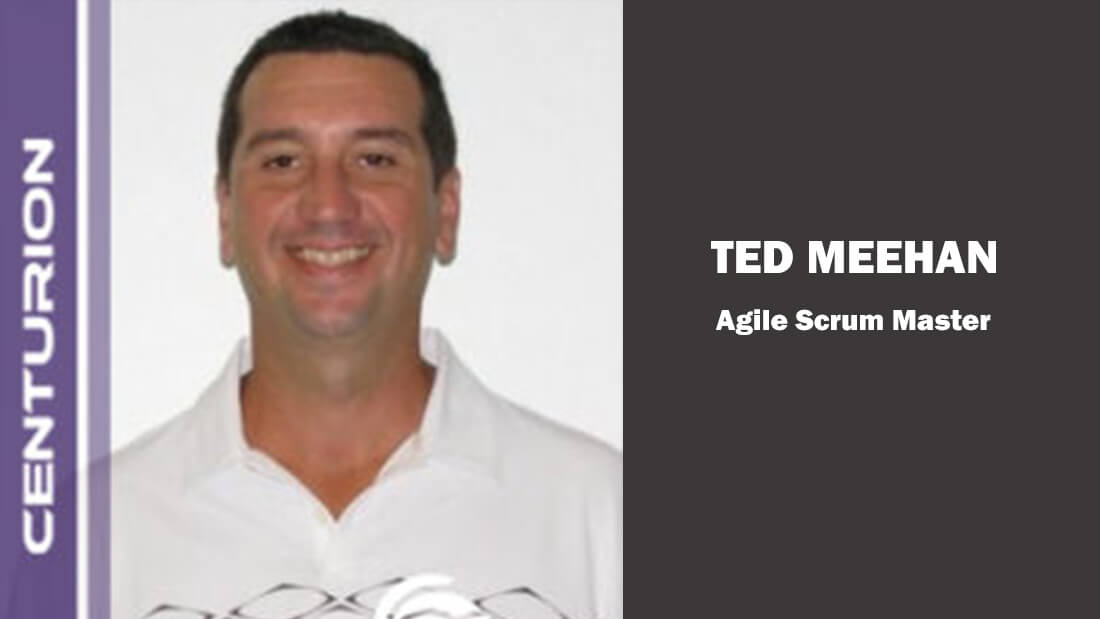 Centurion Spotlight: Ted Meehan
This week, our spotlight is shining down on Centurion employee, Ted Meehan, an Agile Scrum Master within the government sector. We had the pleasure of sitting down with Ted and, in this interview, we discovered how his technology career began, his favorite project he has contributed to, and why he is proud to be a Centurion.
What got you into technology?
In the beginning of my career, I thought I wanted to be a high school teacher. I taught for a year and realized that, because I was so young, I didn't have a lot of life experience to offer to the students. During this time, a big .com tech boom was occurring, and I had a small amount of tech experience from working in a computer lab in college. At that moment, I knew I didn't want to be a teacher anymore, so I started applying for tech jobs. I began my technology career developing my skillset and learning about the latest and greatest technologies at the time. From there, I built a background in development, testing, and customer support.
Technology had always seemed like a good fit for me. I love technology and growing my skillset within it. Along with this, I've also always had great people skills, which went a long way for me in my technology career. I've always found myself being the lead of every project I was on because of my communication with all of the team members. I'm not the cliché, stereotype of the introverted software engineer. Not only did being tech savvy help me in the growth of my technology career, but also my communication skills and wanting to talk and work with everyone involved in projects.
In my career, I found that I really loved working with the software development teams. In specific instances, I worked closely with Agile coaches that trained our teams. As I oversaw this, I was also getting the certifications with those coaches. Every step I've taken has greatly contributed to my technology career.
What was your favorite project you have worked on?
In a previous position, the development teams I worked with would build new code and only test it within that application. It was never able to be tested throughout the entire ecosystem, and there were about 15 different applications within that ecosystem. We never had an environment to test data from beginning to end. I have always had a passion for automated testing, so I maintained and built a lot of these testing environments. Another colleague and I decided we needed an integration environment. We needed a mini ecosystem to verify any code changes so that it didn't affect the entire ecosystem. The current system proved to be very inefficient, so over two years, I took all 15 applications and built a mini integration environment. With this, we were able to simulate production in an integration environment and we were able to see the data go through the entire system prior to going to production.
This particular project was important because the advertising system we were working on generated a lot of money. Any hiccup in this application would be detrimental. I was very passionate about this project and I saw the value in it. Once the project was implemented, it saved a lot of time, money, and rework of software. I was very proud of the outcome, and the environment is still being used to this day.
Why do you choose to work with Centurion Consulting Group?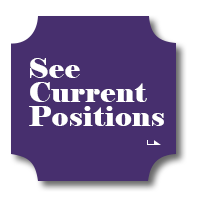 Working with Centurion has a lot to do with the people that work there and their great personalities. When I wasn't sure what I wanted to do to further my technology career, I sat down with the team at Centurion and was assured of many options. I've worked with IT Consulting firms before, but Centurion was different because of their passion and their want for clients and candidates to succeed. This was the big reason I wanted to become a Centurion and want to stay a Centurion.
About Centurion Consulting Group
Centurion Consulting Group, LLC, a Woman-Owned Small Business headquartered in Herndon, VA conveniently located near Washington D.C., is a national IT Services consulting firm servicing the public and private sector by delivering relevant solutions for our client's complex business and technology challenges. Our leadership team has over 40 years of combined experience, to include almost 10 years of direct business partnership, to the IT staffing, federal contracting, and professional services industries. Centurion's leaders have the demonstrated experience over the past three decades in partnering with over 10,000 consultants and hundreds of clients –from Fortune 100 to Inc. 5000 firms –in multiple industries to include banking, education, federal, financial, healthcare, hospitality, insurance, non-profit, state and local, technology, and telecommunications. www.centurioncg.com