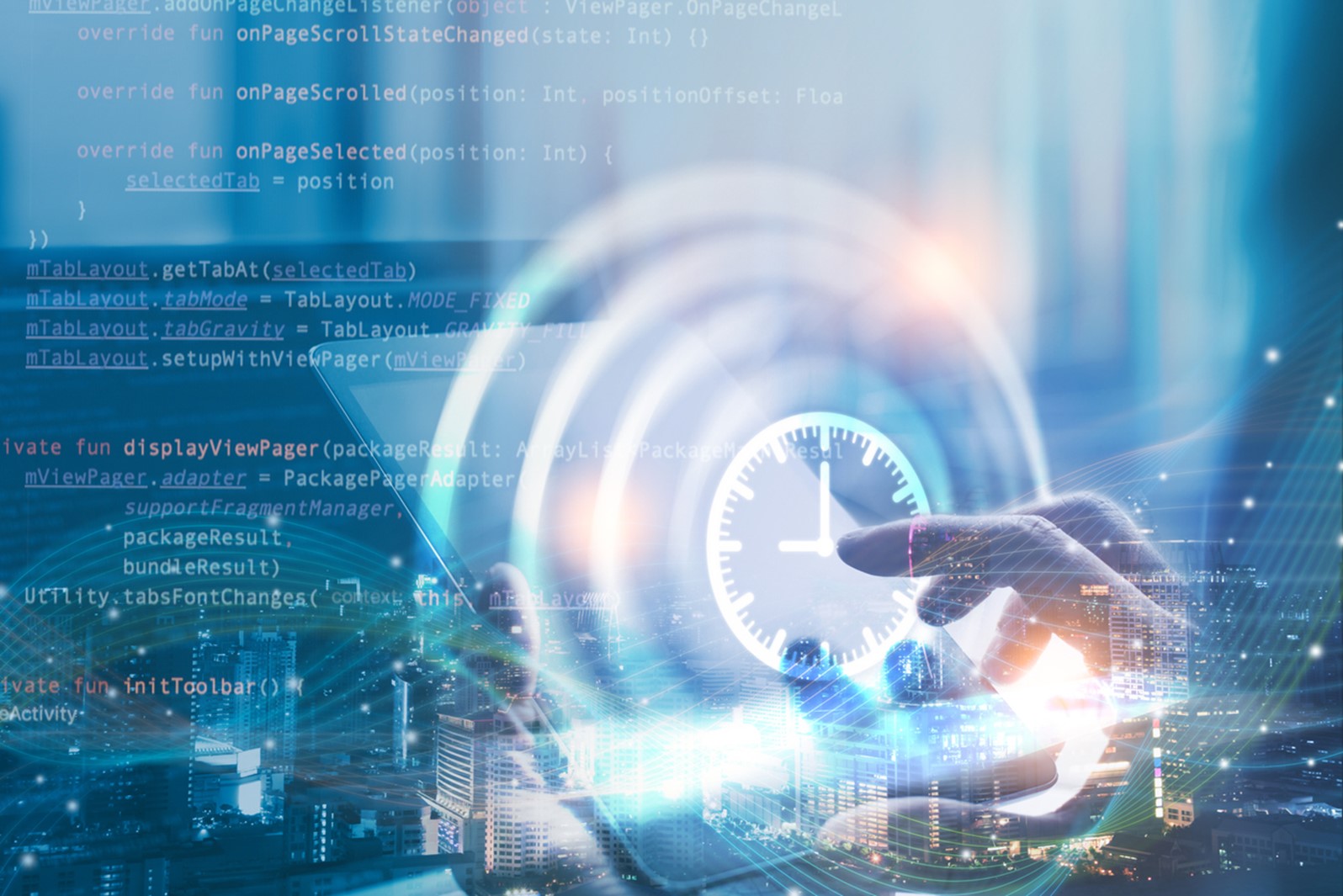 Agile in the Public Sector
The public sector is going through major digital reforms and transformations on a global scale as a result of rising expenses and budgetary pressures. These transformations are caused by an increase in citizens' interest and most importantly the emergence of new technological discoveries and disruptions.
Today, Agile procedures have certain attributes and qualities that enable them to alter and adapt in response to market changes. In addition, it successfully replies to the emergence of new rivals and disruptive developments. Recent breakthroughs in technology have increased the relevance of organizational agility in the public sector. Mainly, due to how quickly both the corporate and the public environments are changing.
What is Agile?
According to Agile Alliance, Agile "is the ability to create and respond to change. It is a way of dealing with, and ultimately succeeding in, an uncertain and turbulent environment.â€
Agile lets teams offer value to their clients more quickly and with fewer difficulties through an iterative approach to project management and software development. An agile team
produces work in manageable, small-scale increments rather than staking all on a big launch. Teams like this have a built-in mechanism for fast adjusting to change since requirements, plans, and outcomes are regularly assessed.
It comes down to considering how can you comprehend what is happening in the environment you are in right now. Recognize the uncertainty you are experiencing, and choose how to react to it as you go.
Agile overview in public sector institutions
Nowadays, the use of agile techniques is becoming more widespread in public institutions. However, there aren't many empirical studies demonstrating the difficulties of putting agile approaches into practice and executing them in this setting.
In 2020, a study was conducted by the BCG on 23 global, federal, and state public sector institutions in Australia, Sweden, Germany, Switzerland, the UK, and the US. This study explained that 9 in 10 public sector agencies are using Agile, and nearly half of them have been for more than 2 years. In addition, the study showed that government agencies that use Agile are up to 50% faster at providing services and up to 25% more satisfied with their citizens.
The escalating trend becomes crystal clear once agile entered policymaking and service delivery territories. For example, Agile's iterative, rapid-feedback methodology helps tough policy issues like managing homelessness or young unemployment because it enhances connection and communication with people and other end users.
Key attributes of Agile organizations in public sector
Agile businesses have a set of characteristics that effectively respond to public sector demands. In addition, they change with the times and address continuous internal and external difficulties. They have a deeply ingrained culture that emphasizes strategic thinking, research of innovations and development, flexibility, and proactiveness.
The objective of Agile is to select an approach that would reduce the issues previously discovered after contextualizing the organization. The most popular approach, concerning the public sector, is Scrum.
Scrum is a flexible, incremental, and iterative technique. The control and the management issues mentioned before are lessened by these sorts of traits. Due to the project's flexibility in terms of needs, new laws may be introduced to it without interfering with its regular operations.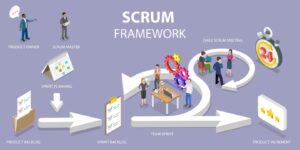 Organizations require both agile practices and agile enablers for Agile to take hold and scale rapidly in state services. For example, multidisciplinary and cross-functional teams:
Reduce handoffs between silos
Foster team alignment through explicit objectives
Increase results through sprints and regular end-user feedback
Enhance cooperation through co-location and technology
In terms of Agile techniques, our data demonstrate that agencies are typically functioning on par with the private sector. The next level requires a more systematic implementation of Agile enablers. Even if an Agile team may be quite effective on its own by embracing Agile techniques.
To conclude, Agile has arrived in the public sector. Now, agencies should move beyond routines like the "daily stand-up" status check-ins and implement enablers. These should include senior leadership support, new financing models, and training to continue progressing towards adopting Agile. Not only because it is now becoming the principal style of operation for many organizations in the public and private sector, but because of the adaptability and predictability benefits, reducing risk and improving communication around the institution.
About Centurion Consulting Group
We deliver Agile Consulting, Training, Coaching, and Professional Services to support organizational transformation and modernization. We contribute to accomplishing our customer's mission by reducing production time, boosting productivity, and creating and developing innovative solutions.
Our team of Agile Scrum Masters and Coaches, Product Owners, SAFe Consultants, and Agile Teams Members have the experience to offer A+ services, whether it is a first step from the waterfall to agile or strengthening an existing product delivery, we are there to make sure you achieve the selected target.
From the beginning of the Agile transformation process through scaling up the practice automation, Centurion has been supporting businesses on and on. To establish sustainable Agile practices and execution across the enterprise, we support customers by extending Agile throughout the development organization.