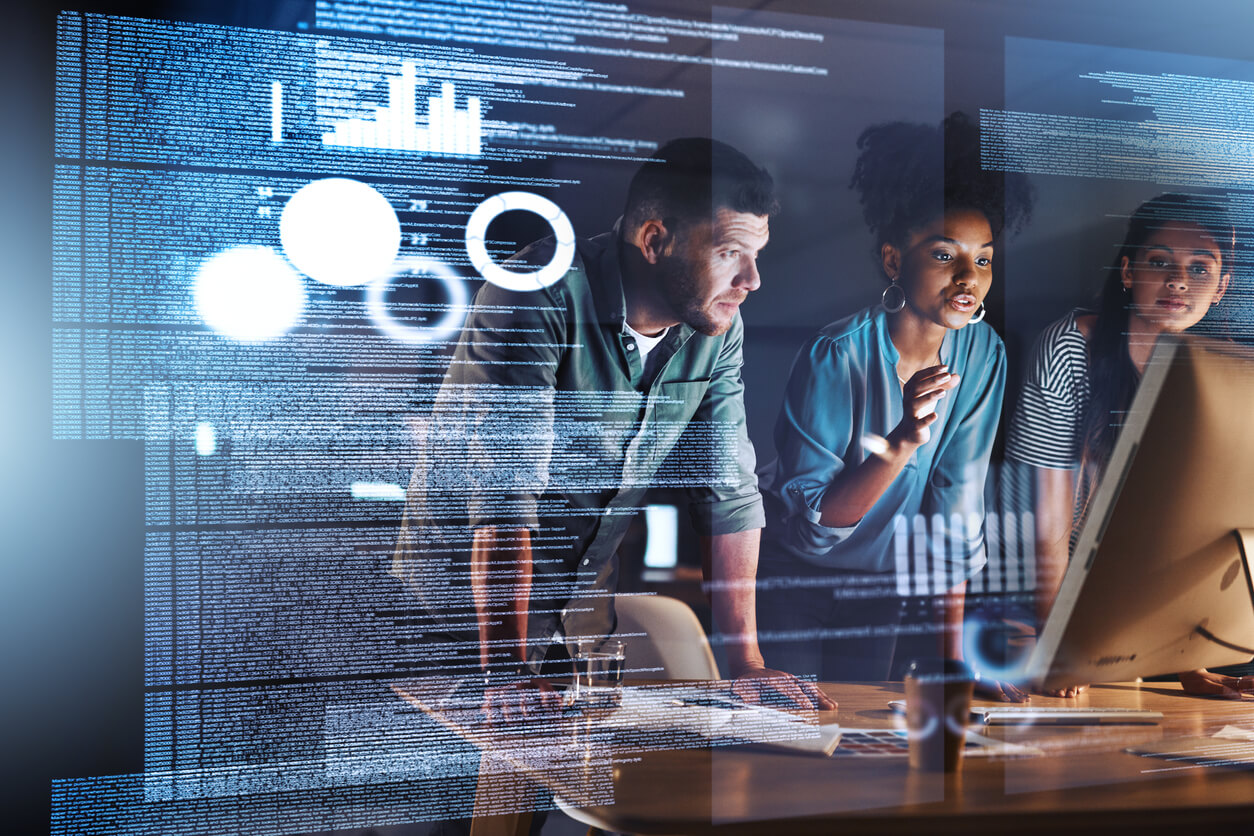 Reshaping Customer Experience in the Digital Age: Lessons for Organizations
Recent statistics indicate a monumental shift in how companies interact with their customers. In 2022, 70% of all customer interactions occurred through digital channels, emphasizing the growing importance of online platforms. Additionally, 90% of enterprises recognized that digital transformation improves customer experience. As companies scramble to get on board, it becomes vital to understand the nuances of this shift.
For consulting firms like ours, the transition means one thing: companies need the right talent to navigate the complexities of the digital transformation customer experience.
The Digital First Approach
Gone are the days when a physical storefront or an advertisement in a local newspaper was enough to draw in customers. Now, a company's online presence often serves as the first impression. Whether through social media, websites, or apps, companies must ensure their platforms are not only functional but engaging and intuitive.
For this, organizations need professionals who understand the user experience and are able to incorporate design principles that make the customer journey seamless. By investing in such talent, businesses enhance their digital footprint and lay the foundation for a superior digital transformation customer experience.
Data: The New Gold
Data offers invaluable insights into customer behavior, preferences, and expectations in the digital age. But amassing data doesn't suffice, interpreting it does. Having a team that is able to analyze data, spot trends, and predict future behavior makes a world of difference.
By employing data scientists and analysts, companies empower themselves to make informed decisions. They no longer rely on guesswork but use hard data to mold their strategies, ensuring they meet customer expectations consistently.
Personalization: The New Norm

Customers no longer accept generic experiences. They expect businesses to know their preferences and cater to their specific needs. Furthermore, a study revealed that 80% of customers are more likely to purchase from a company that offers personalized experiences.
To achieve this, companies need experts in artificial intelligence and machine learning. These professionals create algorithms that customize user experiences, making interactions feel more intimate and tailored. This not only boosts customer satisfaction but also encourages brand loyalty.
Integrating Multi-Channel Experiences
Customers interact with brands through various channels from social media and websites to emails and chatbots. Hence, ensuring consistency across these platforms establishes trust and heightens the overall digital transformation customer experience.
To achieve this integration, companies require skilled professionals who weave together disparate platforms into one cohesive narrative. These experts ensure that customers receive the same level of service, information, and brand experience, regardless of their chosen channel.
Facing the Challenge Head-On
Digital transformation isn't a passing trend; it is the future of business. To stay relevant and competitive, companies not only need to adapt but excel in this realm. This entails more than just implementing the latest technologies. It means having the right talent in place professionals who understand the digital landscape, are able to leverage its potential, and are committed to reshaping the customer experience.
Our staffing firm stands ready to connect organizations with these experts. By doing so, we contribute to a world where digital transformation customer experience remains not just a buzzword but a tangible reality that brings value to businesses and customers alike.
Seeking premier technology specialists to integrate new innovations into your business? Discover our elite team of experts, always ready to elevate your tech endeavors.
About Centurion Consulting Group
Centurion Consulting Group, LLC, a Woman-Owned Small Business headquartered in Herndon,
VA conveniently located near Washington D.C., is a national IT Services consulting firm servicing
the public and private sector by delivering relevant solutions for our client's complex business
and technology challenges. Our leadership team has over 40 years of combined experience,
including almost 10 years of a direct business partnership, in the IT staffing, federal contracting,
and professional services industries. Centurion's leaders have the demonstrated experience over
the past three decades in partnering with over 10,000 consultants and hundreds of clients from
Fortune 100 to Inc. 5000 firms in multiple industries including banking, education, federal,
financial, healthcare, hospitality, insurance, non-profit, state and local, technology, and
telecommunications. www.centurioncg.com.