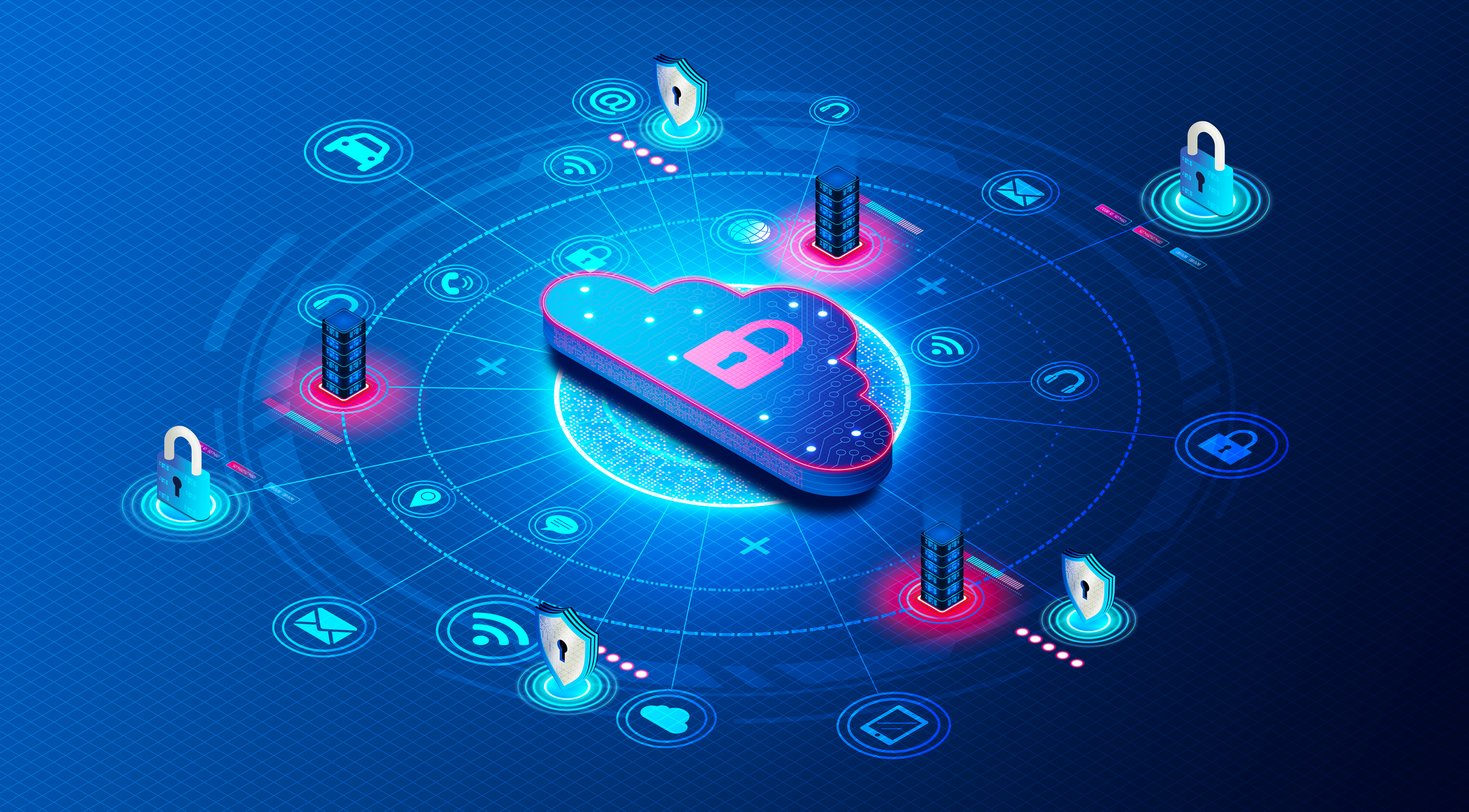 Zero Trust Security Model Explained
Organizations today require a new security paradigm that successfully responds to the complexity of the contemporary workplace, welcomes the hybrid office, and safeguards users, devices, apps, and data. That is where the Zero Trust Security Model comes into play. As your company welcomes the future, you need to keep evolving and implementing the newest tools, as well as an experienced team to run them.
If you want to remain competitive and boost your business market reception, you need to know about the Zero Trust Security:
Basics of Zero Trust Security
The IT security architecture known as Zero Trust strictly verifies the identities of each person and device attempting to access resources on a given private network. In fact, zero trust implies that any effort to access a network or application poses a threat. Therefore, network administrators' thinking is influenced by these presumptions, which forces them to develop strict, reliable security mechanisms.
A contrast with traditional IT network security, which trusts anybody or anything inside the network, Zero Trust architecture trusts no one and nothing, even if it is inside the network.
All about the Zero Trust Security Model
Never Trust, Always Verify
The Zero Trust model verifies every request as though it came from an open network, rather than assuming that everything behind the corporate firewall is secure. Zero Trust teaches us to "never trust, always verify," regardless of whence the request is coming from or what resource it accesses.
Before giving access, each access request is completely authenticated, approved, and encrypted. To reduce lateral movement, micro segmentation and least privileged access principles are used. Plus, to find and address anomalies in real time, rich intelligence and analytics are used.
How does Zero Trust work
Imagine the Zero Trust model as a very watchful security guard that meticulously and repeatedly checks your credentials before granting you entrance to the office building where you work, even if they are familiar with you. They, then, constantly repeat this process to confirm your identity.
Many typical security threats are defeated by this fundamental change in strategy. Attackers no longer spend time finding vulnerabilities in the perimeter, using them to access private information and apps because they managed to cross the moat. There is no longer a moat. There are only users and applications. Access doesn't occur until both parties have successfully completed mutual authentication and authorization checks.
Principles of Zero Trust Architecture
1. Ongoing Monitoring and Validation:Â Identification of your defend surface, which is based on data, applications, assets, or services and is frequently referred to by the acronym DAAS, the first step in protection.
Which data is important to protect?
Applications: Which programs include sensitive data?
Assets: What are your most vulnerable assets?
Services: Which services could a malicious actor try to use to obstruct regular IT operations?
You need to focus on what needs to be protected by defining the protect surface. This strategy is superior to attempting to defend the attack surface, which is continually expanding and becoming more difficult.
2. Multifactor Authentication (MFA): This is a principle where it requires more than one piece of evidence to authenticate a user, so just entering a password will not be enough to gain access.
3. Least-Privilege Access: Users and devices will only be given least-privilege access to the resources they need to carry out their tasks. Least-privilege access is advantageous in a Zero Trust system because it reduces the number of points of entry to sensitive data or infrastructure. Less MFA is required when least-privilege access is used. Which reduces the number of identifying credentials that need to be provided and handled. This can save time and money.
4. Micro-Segmentation: In order to retain individual access for each of those components, it is a practice to divide the network into small pieces. The advantage of this is that even though an attack has been launched, the attacker won't have access to the entire network at once since they have only received access to one area of the network.
5. End Point Verification: To ensure that each endpoint is being controlled by the appropriate individual, endpoints must be checked. By requiring both the user and the endpoint to give credentials to the network. Endpoint verification strengthens a Zero Trust strategy. Because each endpoint has its own layer of authentication, users must validate their credentials in order to access the system.
Zero Trust Network Capabilities
Organize network traffic between all assets
Authenticate users and provide them access to the cloud
Multi-factor authentication is one type of authentication and permission (MFA)
Application access versus network-wide access
Access by least privilege for all applications (IaaS, SaaS, and on-premises)
VPN cancellation
Insertion of services
Security at edge
Improved application
How to implement Zero Trust Security
First Step: Define the Protect Surface
List the specific sorts of data or network components that you must safeguard. For numerous businesses, this includes:
Customer information
Financial statements
Information regarding employees
Patents and other proprietary material, such as plans
Devices used in networks, such as servers, switches, and routers
Second Step: Limit the Access to Data
Establish the resources each user requires access to in order to carry out their tasks, and make sure only they utilize those sections. By reducing the attack surface for malware intrusions, human error is decreased.
Additionally, if a user only uses one ill-chosen password for many different points of access. A hostile attacker might discover it and amplify the repercussions of a breach. This way the hacker gains access to both critical and non-critical portions of the network, depending on how important they were to the user's job.
Third Step: Give Visibility to your Team
When your IT team has visibility, they are able to help users get the most out of the network and keep a watchful eye on the system. Visibility tools include:
Reports: User activity reports can be analyzed to identify attempts to break into the system.
Analytics: Analyzing user activity over a period of time may reveal patterns of behavior. A break in the pattern could indicate an attempt to bypass security protocols.
Monitoring: Real-time monitoring of the system can reveal hackers' attempts at infiltration as they happen.
Due to their industry, the level of digital transformation maturity, and current security strategy, every firm faces different difficulties. If implemented correctly, Zero Trust adapts to meet needs while still guaranteeing a return on investment for your security strategy.
Looking for help with your cyber security efforts? Looking for security positions? We can help!, Check out our website to learn more about available IT positions.
About Centurion Consulting Group
Centurion Consulting Group, LLC, a Woman-Owned Small Business headquartered in Herndon, VA conveniently located near Washington D.C., is a national IT Services consulting firm servicing the public and private sector by delivering relevant solutions for our client's complex business and technology challenges. Our leadership team has over 40 years of combined experience, including almost 10 years of a direct business partnership, in the IT staffing, federal contracting, and professional services industries. Centurion's leaders have the demonstrated experience over the past three decades in partnering with over 10,000 consultants and hundreds of clients from Fortune 100 to Inc. 5000 firms –in multiple industries including banking, education, federal, financial, healthcare, hospitality, insurance, non-profit, state and local, technology, and telecommunications. www.centurioncg.com.