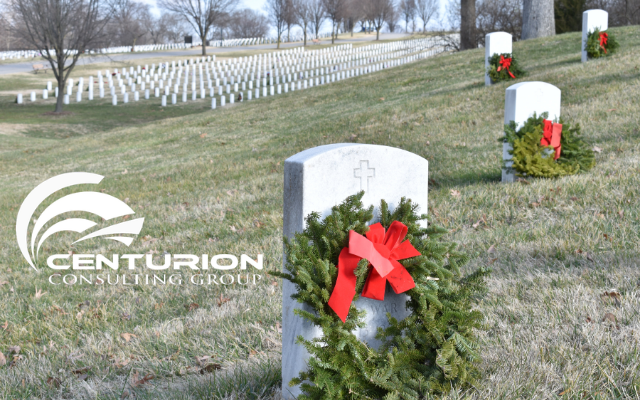 Wreaths Across America 2020
Centurion Consulting Group was once again honored to participate as a One Star Sponsor with Wreaths Across America in 2020 by helping honor and remember as many fallen heroes as possible through the sponsorship of remembrance wreaths. Additionally, on December 19, 2020 at 12:00 pm, Centurion Consulting Group employees, family, and friends participated in helping multiple regional cemetery locations to Remember and Honor our veterans by laying remembrance wreaths on the graves of our country's fallen heroes.
We are grateful for Wreaths Across America commitment, and our organization and community's involvement to REMEMBER the Fallen. . . HONOR those who Serve. . . TEACH our children the value of Freedom.