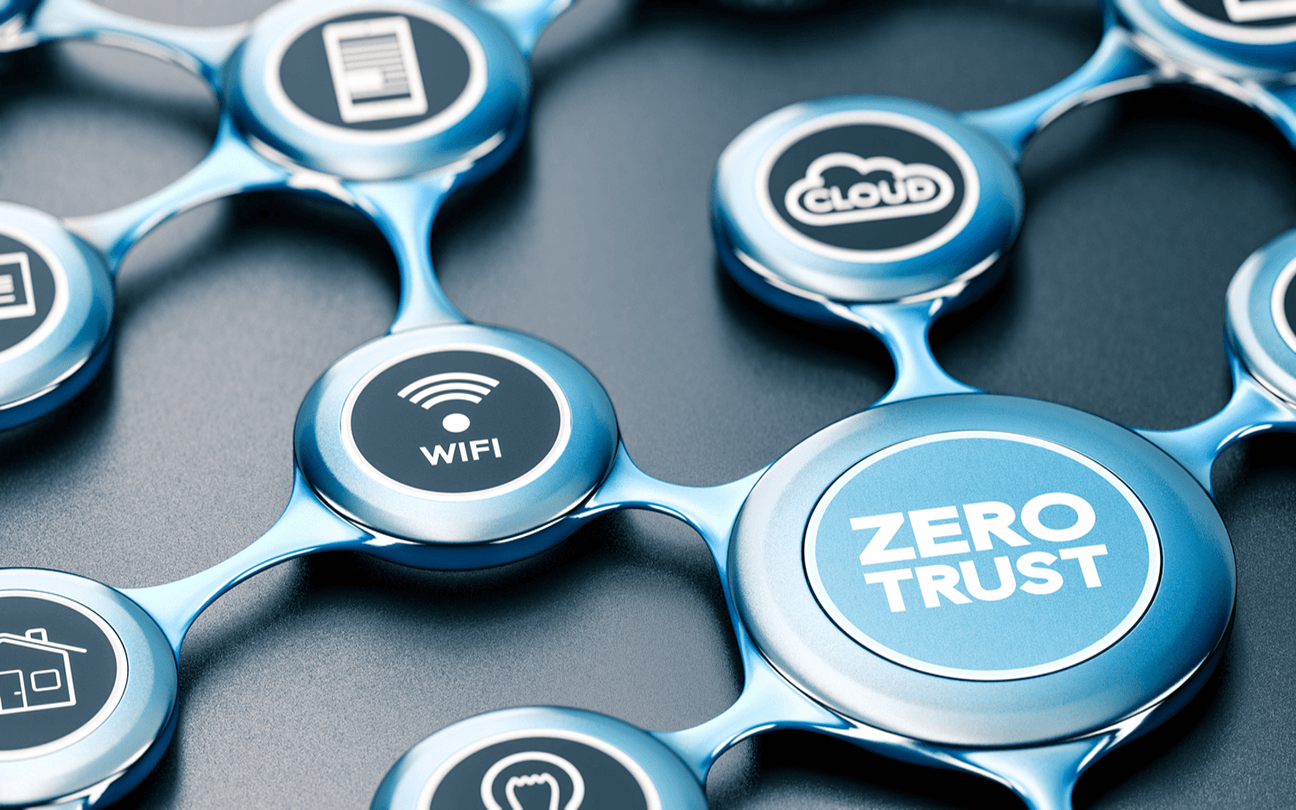 Why Zero Trust Security is Essential for Government Agencies
Ransomware attacks continue to rise, and government agencies must have the tools and methodologies to play defense. But what are some technology trends that help agencies fight the government security battle? An essential tool that agencies should begin to utilize if they haven't already is zero trust security. Here's all you need to know.
What is zero trust security?
Oftentimes, servers are hacked through phishing attacks. While other cybersecurity approaches attempt to keep attackers from creeping in, zero trust security assumes that attackers already exist and have access to these servers. Through this mindset, cybersecurity professionals use this approach to begin adding layers of security through creating multiple steps users must take to ensure the user is an authorized individual.
Why is it beneficial?
With the rise of ransomware attacks, agencies need to make quick decisions to help maintain the integrity of government security. This means choosing an approach that is able to be put in place fast. With zero trust security, agencies don't have to start over –this approach allows you to build upon what you already have and create more hoops to jump through for further protection.
Additionally, investing in zero trust now will save government agencies sky-high cyber insurance costs down the road, as these policies become cheaper for agencies who implement security best practices.
What makes it different?
As we mentioned previously, this approach assumes that servers and devices are already compromised, meaning it trusts no one. Zero trust strays from previous cybersecurity approaches, creating an extra layer of protection through the continuous questioning of users. Although it may take some time to close the skills gap and educate teams on this newer process, it is well worth it to reduce cyberattacks and compromised data and information.
Has your agency implemented zero trust security? This methodology is sure to enhance the protection of government security and is now considered a must-have. If you have any other questions about cybersecurity in government, please feel free to reach out to us –we'd love to chat! Additionally, check out our other blogs for more technology insights!
About Centurion Consulting Group
Centurion Consulting Group, LLC, a Woman-Owned Small Business headquartered in Herndon, VA conveniently located near Washington D.C., is a national IT Services consulting firm servicing the public and private sector by delivering relevant solutions for our client's complex business and technology challenges. Our executive team has over 25 years of experience individually, to include over 10 years of
direct business partnership in the IT staffing, federal contracting, and professional services industries. Centurion's leaders have demonstrated expertise throughout the past three decades in partnering with over 10,000 consultants and hundreds of clients –from Fortune 100 to Inc. 5000 firms –in multiple industries to include banking, education, federal, financial, healthcare, hospitality, insurance, non-profit, state and local, technology, and telecommunications. www.centurioncg.com