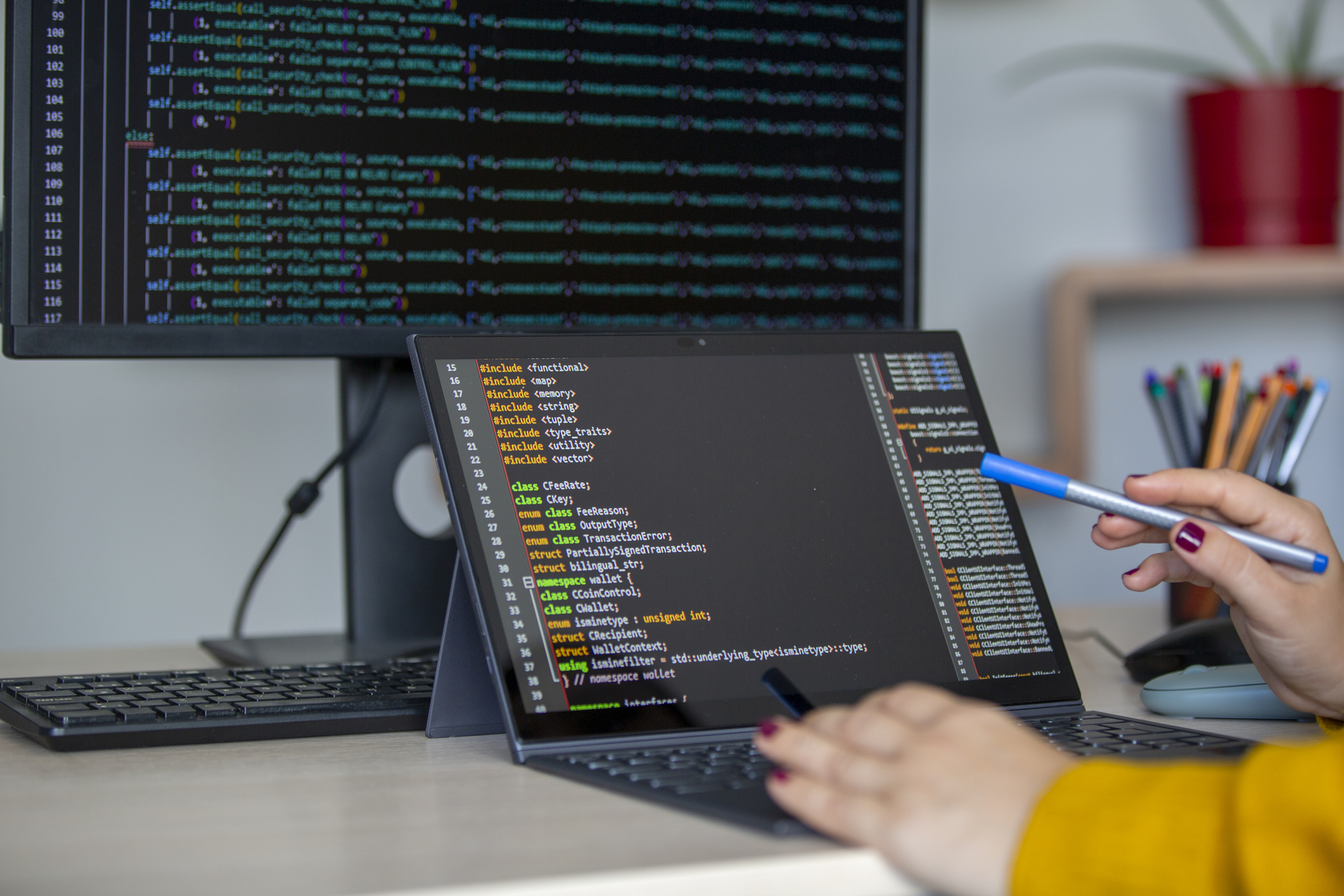 Why software engineers are a company's most valuable asset
As technology powers the global economy rapidly, every business becomes a tech company. With such high demand for specialized professionals that operate cutting-edge technology, software engineers represent your company's most valuable asset.
But let's start with the fundamentals first.
What is Software Engineering?
Software engineering is the study and application of engineering to software creation, development, support, and retirement. Furthermore, software engineering covers a wide range of topics and performs numerous tasks over the course of an application's lifecycle.
The importance of software engineering and its potential effects on your bottom line is now recognized by CIOs and digital leaders, announcing a new age for the field. Vendors, IT personnel, and even departments outside of IT need to be aware that software engineering is having a bigger impact than ever before and that it affects practically every area of your day-to-day operations.
Think about the digital infrastructure your organization is built off and who keeps it afloat – software engineers. And here's why software engineers are important to your business:
5 reasons why software engineers are a company's most valuable asset

1. Rapid Advent of Tech Advancements
Nowadays, software is required in every sector of business, including startups and large corporations. We would be lost without it.
Internet of Behaviors (IoB), 5G, hyper-automation, quantum computing, artificial intelligence, and machine learning are just a few recent technological advancements that we couldn't live without. Moreover, we observe that the appropriate software supports nearly everything around us in the modern world, including smartphones, Internet of Things (IoT) devices, virtual and augmented reality platforms, cryptocurrencies, and many more.
In order to handle the designing, development, and maintenance of this software, there is a great demand for and need for software engineers. The future of software engineers appears bright in the next years as well, with the creation of numerous job prospects for these experts in the computer industry. Especially, with the expectation that technology continues to advance at such a rapid pace.
Software engineering has become extremely vital because of the development of technology, which has propelled it to the forefront of business. Indeed, we need software development more and more as technology continues to permeate every part of our lives.
In the 1980s, programming was a somewhat technical field. Numerous analog and manual systems were in use. Since then, we have automated many areas of our workdays, and we will never go back to the way things were.
2. Code Needs Regular Updates
Most people arrive with the misconception that once the code is finished and the product has been successfully built, the project is done, apart from regular maintenance, etc. This is not the case.
You need to be aware that code typically gets outmoded or obsolete for a variety of reasons, including the emergence of new technologies and the demand for new features, therefore it needs to be updated and changed consistently over time. Therefore, the company must decide whether to rebuild the existing software or rewrite the complete code from scratch in some cases. And for this reason, even after a product or piece of software has been successfully deployed, a software engineer or team of software engineers is still needed for maintenance.
3. They Keep You Up With Trends
The majority of new technology comes from within the sector. Therefore, an experienced developer is likely to create a new programming language or discover fresh solutions to existing difficulties.
Software engineering has emerged as a key role in the study and creation of new technologies. We are standing on the shoulders of giants, and every step we take ahead enables the growth of other sectors in the market.
This survey reveals that software engineers are lifelong learners, with nearly 90% of all developers reporting having learned a new language, framework, or tool on their own outside of formal education.
We now have better-organized projects that provide more for less because of the theoretical side of software development. Moreover, programming's practical side has opened up entire industries and given us new languages.
We wouldn't be where we are right now if it weren't for the research and development of the new technologies that have evolved over the last 15 years.
4. They Help You Prevent Risks and Save You Costs
A third or so of all ventures are regarded as failures, with double that amount over budget.
The likelihood of an application prospering is increased by having a well-planned project that guarantees code quality is up to par, requirements are fleshed out, and employees are well-trained.
Today, a large portion of the software development process is codified, meaning user testing and quality assurance are now essential components of the process. To sum up, these aid in cost reduction and future problem prevention.
Software engineering has become crucial to the success of projects and has assisted in preventing various risks.
5. They Add Structure to Your Product
There is more to developing an app than just throwing together some code. An easy-to-maintain organization and structure are important for a codebase.
The product needs to be constructed from particular criteria and answer a business problem in addition to the coding. Hence, good programmers are the ones who break down these needs and produce something helpful.
Thanks to the software engineering methodology's development lifecycle and business process, everything has structure. Having an organized approach makes everything easier, from requirements to testing.
Overall, simple web and mobile apps that offer clients a lot of value are essential to billion-dollar businesses. Thus, the world needs software engineers as technology takes hold of more and more aspects of our everyday lives.
Many organizations are aiming to grow their software development teams dramatically, but their capacity to do so is slow because of their inability to find and keep the best candidates. Are you in need of experienced software engineers in your industry? Reach out to us right away! We've got the right talent for you.
About Centurion Consulting Group
Centurion Consulting Group, LLC, a Woman-Owned Small Business headquartered in Herndon, VA. Conveniently located near Washington D.C., is a national IT Services consulting firm servicing the public and private sector by delivering relevant solutions for our client's complex business and technology challenges. Our leadership team has over 40 years of combined experience, including almost 10 years of a direct business partnership, in the IT staffing, federal contracting, and professional services industries. Centurion's leaders have the demonstrated experience over the past three decades in partnering with over 10,000 consultants and hundreds of clients from Fortune 100 to Inc. 5000 firms –in multiple industries including banking, education, federal, financial, healthcare, hospitality, insurance, non-profit, state and local, technology, and telecommunications. www.centurioncg.com.