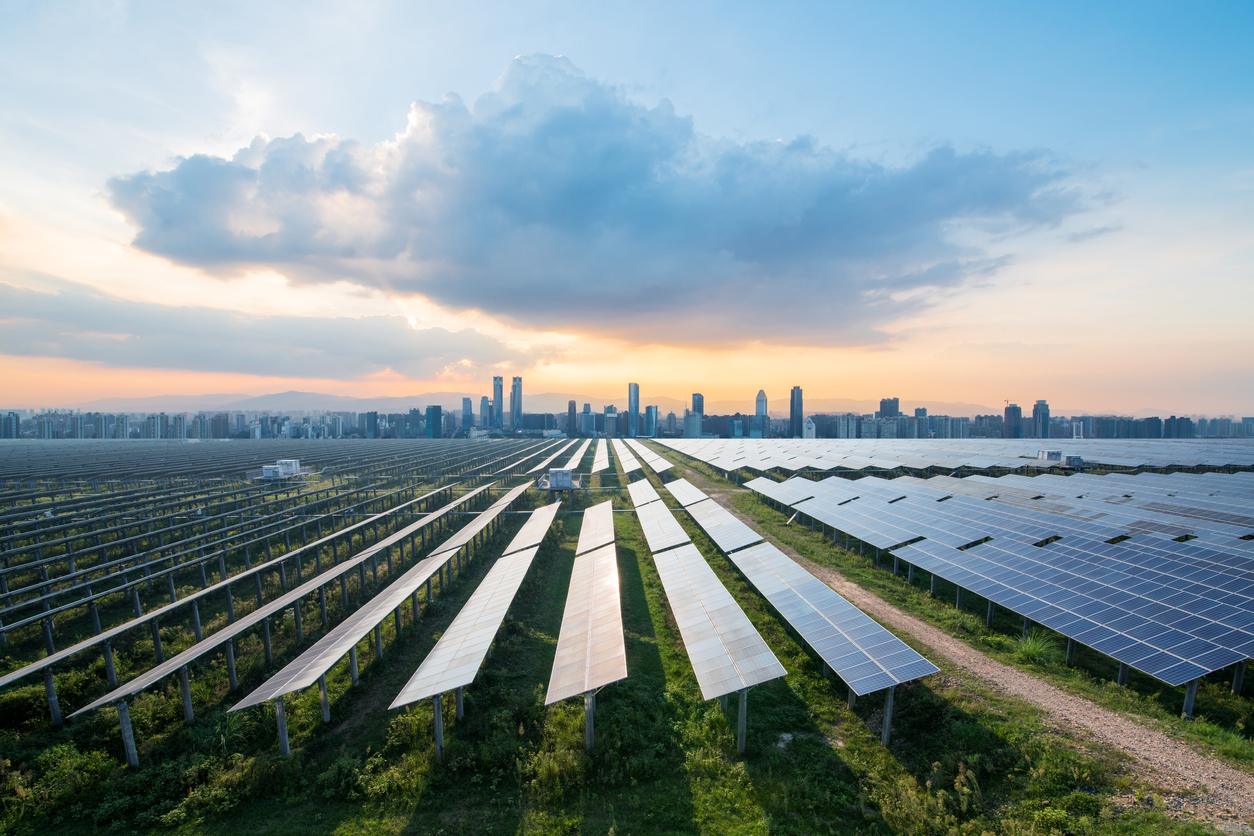 Understanding Green Tech
Nowadays, green tech provides solutions that result in economic and social sustainability. In fact, the global green technology and sustainability market size was valued at $10.32 billion in 2020 and is expected to grow at 21.9% from now until 2030.
On November 15, 2021, the $1.2 Trillion Infrastructure Investment and Jobs Act was signed into law, which incorporates significant funding for clean tech. These include electrifying thousands of school and transit buses across the nation, undertaking the greatest investment ever made in clean energy transmission and EV infrastructure, and establishing a new Authority to develop a robust, reliable electric grid. The ambitious government plans are just the tip of the iceberg in a society that is starting to implement green tech in all fields imaginable.
What is Green Tech?
Green tech, also referred to as "clean tech,†is a type of technology that is ecologically benign due to its manufacturing or supply chain. In essence, it is any technology intended to lessen the adverse effects of human activity on the environment.
Green tech also applies to technologies that produce clean energy, utilize alternative fuels, and are less detrimental to the environment than fossil fuels. Although the market for green technology is still relatively new, more people are becoming aware of the effects of climate change and the depletion of natural resources. Therefore, the industry has attracted a lot of investment interest.
The Goal of Green Tech
Green technology aims to preserve the natural resources of the planet and to protect and restore any damage already done to the environment.
The transformation of our systems and society into ones that survive within planetary boundaries is the one shared objective of green tech firms.
Types of Green Tech
A variety of environmental cleanup techniques fall under the broad topic of "green technology," like the following:
Electric cars
The Environmental Protection Agency estimates that transportation-related activities contribute close to one-third of the nation's greenhouse gas emissions.
In order to lower automobile emissions, many manufacturers are looking into switching to electrical power or designing more fuel-efficient engines. However, a number of advancements in other areas are needed for electric vehicles, including infrastructure for charging and high-capacity rechargeable batteries.
Alternative Energies
Many companies are developing new forms of energy that don't contribute to atmospheric carbon dioxide in order to offer a viable substitute for fossil fuels.
At the consumer level, solar and wind energy are currently among the most affordable energy sources, and solar panels are accessible to American homeowners. The use of tidal and geothermal energy has yet to become widespread.
Responsible Agriculture
The environmental impact of farming and raising livestock is significant, including the high expenses of using land and water as well as the effects of pesticides, fertilizers, and animal waste on the ecosystem. Thus, there are numerous applications for green technology in the agricultural sector. For instance, the use of organic farming methods, improvements in cattle feed, and meat substitutes all help to lessen the harm caused by animal consumption and soil exhaustion.
Recycling
By reusing materials and identifying environmentally-friendly alternatives, recycling aims to save finite resources. The most popular recycling methods involve plastic, glass, paper, and metal debris, however, it is possible to recover pricey raw materials from e-waste or auto parts, using more complex processes.
Adoption of green technology
Despite being a vast and difficult-to-define category, several forms of green technology have seen widespread adoption. In order to achieve this goal, it is necessary to make significant investments in alternatives such as paper substitutes, bioplastics, and/or recycling technology.
Several nations have started attempts to ban single-use plastics. For instance, Singapore has promised to accomplish 70% recycling by 2030. With fossil fuels acknowledged as a major contributor to climate change, renewable energy is another frontier for the adoption of green technology. The Energy Information Administration estimates that the combined contribution of solar and wind power accounted for 70% of the additional energy capacity added in 2021.
There are numerous initiatives to address regional environmental concerns, even if climate change and carbon emissions are now among the most urgent global issues. Others work to safeguard endangered species or certain environments. Some people search for more sustainable alternatives in an effort to save finite natural resources. The bottom line is that we can all make a difference, so let's start right away!
Are you looking for experts in clean technology? Get in touch with us, we have the talent that you seek.
About Centurion Consulting Group
Centurion Consulting Group, LLC, a Woman-Owned Small Business headquartered in Herndon, VA conveniently located near Washington D.C., is a national IT Services consulting firm servicing the public and private sector by delivering relevant solutions for our client's complex business and technology challenges. Our leadership team has over 40 years of combined experience, to include almost 10 years of direct business partnership, to the IT staffing, federal contracting, and professional services industries. Centurion's leaders have the demonstrated experience over the past three decades in partnering with over 10,000 consultants and hundreds of clients –from Fortune 100 to Inc. 5000 firms –in multiple industries to include banking, education, federal, financial, healthcare, hospitality, insurance, non-profit, state and local, technology, and telecommunications. www.centurioncg.com