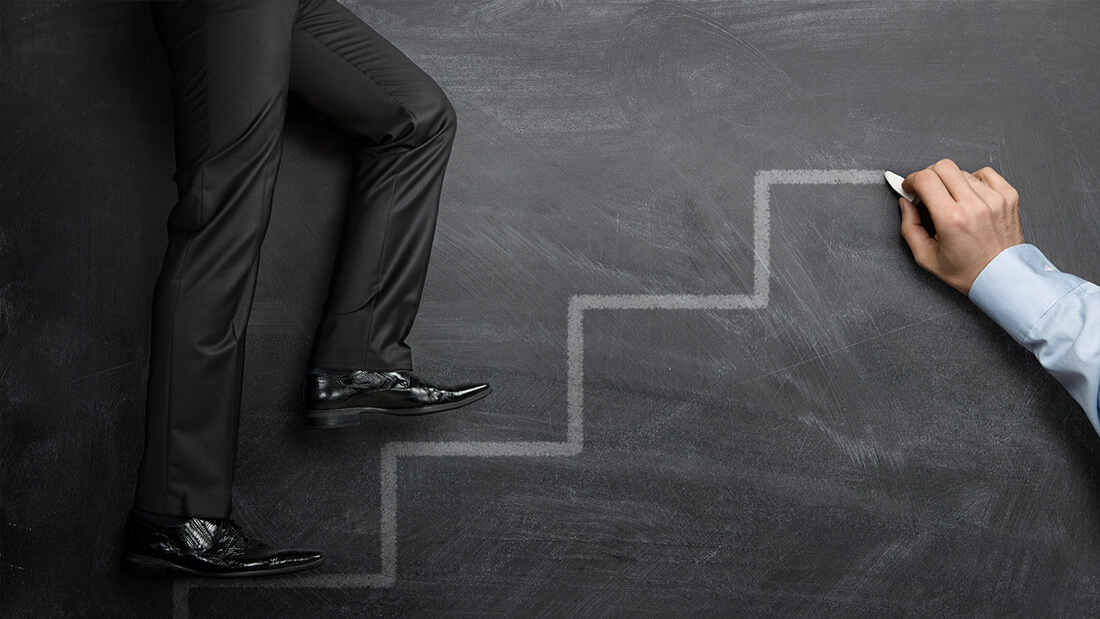 How to Build Your Career Path
By Theresa Zandi
As a technology consulting firm, almost every single conversation we have with candidates involves planning. Planning and creating your career path is something that technology candidates should be doing. Your end goal in your career is not just a distant dream. With proper planning and steps, it becomes a reality.
What is your plan? How will you get there? What do you need to retire? All of these questions are answered when mapping out your career path. If you want to eventually become a system architect, you need to figure out what being an architect means to you and how you want to get there. From there, you plan out the steps to get to your desired position.
Where to start
The process of creating your career path begins with the introspection of seeing where you are now, what's in your skillset, and noting your experience. It all stems from what you currently have that you can build on. In this process, you need to be a realist because it's not always going to be pie in the sky and perfect. You need to lay out your strengths, weaknesses, and goals. Once you have figured this out internally, you should ask the same questions externally. Internally, you are building the foundation of where you are currently and externally, you are asking peers, bosses, and/or mentors their opinions on your skills and goals. Most leaders want you to be looking ahead and asking for help. However, your approach is important, and you need to let them know that you're not necessarily looking to go outside of the organization, rather you're wanting to build yourself within the organization. Approaching your leaders provides you with the information of what they believe you excel at and what you should work on.
You will gain valuable insights by asking outside opinions, including those of a technology consulting firm, regarding your technology career path. For instance, let's say you are in tech support. From there, you need to get into an escalation path where you become a manager. Next, you go into network administration and then network engineering. Another example is that you have an operations background and you become a developer. Once you gained that technology exposure, you decide you want to move into a DevOps role. Your next step is becoming a DevOps engineer or a higher-level manager.
Technology is a constantly evolving field. When working in IT, you need to consider that technology changes on a dime. For instance, I know someone that has a very specific technology skill and has become an expert in it. The only problem in this case is that no one uses the particular technology anymore. The moral of the story is that it is very important to develop skills in multiple technologies because it is always changing and you never know when what is hot today will not be used tomorrow.
Your approach
First and foremost, you need to figure out your endgame. What is it that you're going after? As a technology consulting firm, we are here to help you answer that question. You want to define your timeline. Figure out when you are going to retire and what position and salary you want to ultimately end up with. Once you have identified this, you need to evaluate where you currently are and create the path from A to Z. The next step is to set your goals. It's very important to break down the steps of getting to your end goal. It's an incremental process of establishing time periods in your career path. In a specific case, you need five years to become a network engineer, and so on. Plan your work and work your plan. Keep in mind that when establishing your technology career path, you should consider detours due to the fact that technology is always evolving. There is also the component of continuing your education. You always need to be learning new things and adding skills to your repertoire, otherwise you could become a dinosaur in a particular technology and not have anything to fall back on if it becomes obsolete.
Ideally, you should begin considering your career path right after graduating college. However, it's never too late to map out your technology career. Bottom line, it has to be done at some point in time, otherwise you are moving blindly through your career. If you are creating your path upon your college graduation, you should be considering your five and ten year plan.
Validation
Ultimately, if you are achieving the goals that you have set for yourself, you can be proud that you are on the right track. However, you always have to keep your finger on the pulse when in the technology industry, so you don't miss emerging technologies as they come out. In IT, you need a plan based on the knowledge that you have. Keep reconnecting with that knowledge, but also continue learning new technology that comes your way. With this in mind, you are able to tweak your plan according to the next best technology in the market as opposed to having to change your entire career path based on technology becoming outdated. It's very important to validate that the path you are setting is sound.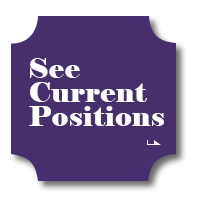 As a technology consulting firm, we are here to assist you with your career path. As leaders and mentors, we are partners in your career and want to be sure you are taking the proper steps to get you to your end goal. If you need your technology career path validated, feel free to reach out. Good luck out there.
About Centurion Consulting Group
Centurion Consulting Group, LLC, a Woman-Owned Small Business headquartered in Herndon, VA conveniently located near Washington D.C., is a national IT Services consulting firm servicing the public and private sector by delivering relevant solutions for our client's complex business and technology challenges. Our leadership team has over 40 years of combined experience, to include almost 10 years of direct business partnership, to the IT staffing, federal contracting, and professional services industries. Centurion's leaders have the demonstrated experience over the past three decades in partnering with over 10,000 consultants and hundreds of clients –from Fortune 100 to Inc. 5000 firms –in multiple industries to include banking, education, federal, financial, healthcare, hospitality, insurance, non-profit, state and local, technology, and telecommunications. www.centurioncg.com