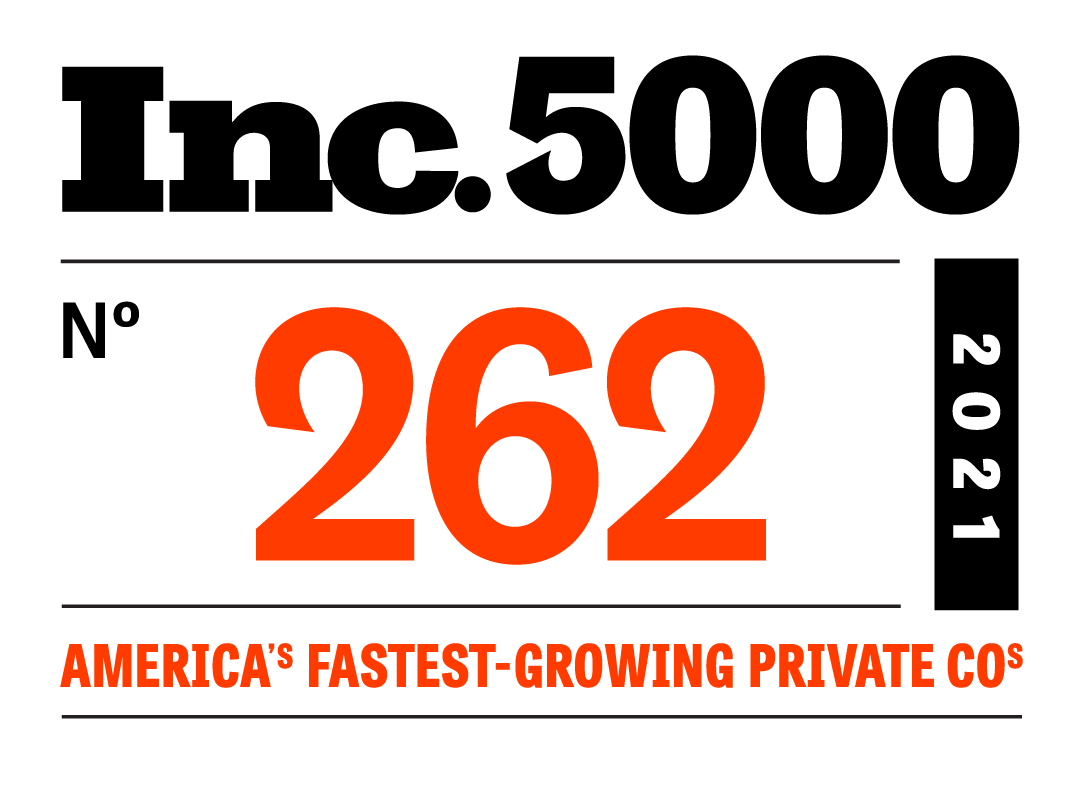 Centurion Consulting Group, LLC Ranks No. 262 on the 2021 Inc. 5000 America's Fastest-Growing Private Companies
NEW YORK, August 17, 2021
– Inc. magazine today revealed that Centurion Consulting Group, LLC is No. 262 on its annual Inc. 5000 list, the most prestigious ranking of the nation's fastest-growing private companies. The list represents a unique look at the most successful companies within the American economy's most dynamic segment—its independent small businesses. Intuit, Zappos, Under Armour, Microsoft, Patagonia, and many other well-known names gained their first national exposure as honorees on the Inc. 5000.
"We are incredibly honored to be recognized at #262 of the Inc. 5000 fastest-growing companies. It is a testament to all of the hard work and effort put in by each one of our staff and the stellar reputation cultivated by our consultants on a daily basis. Our mantra, 'take care of the people that take care of you,' is highly evident in achieving this level of success and we look forward to continued growth for years to come.†Theresa Zandi, Principal Owner
Not only have the companies on the 2021 Inc. 5000 been very competitive within their markets, but this year's list also proved especially resilient and flexible given 2020's unprecedented challenges. Among the 5000, the average median three-year growth rate soared to 543 percent, and median revenue reached $11.1 million. Together, those companies added more than 610,000 jobs over the past three years.
Complete results of the Inc. 5000, including company profiles and an interactive database that can be sorted by industry, region, and other criteria, can be found at www.inc.com/inc5000. The top 500 companies are featured in the September issue of Inc.
"The 2021 Inc. 5000 list feels like one of the most important rosters of companies ever compiled,†says Scott Omelianuk, editor-in-chief of Inc. "Building one of the fastest-growing companies in America in any year is a remarkable achievement. Building one in the crisis we've lived through is just plain amazing. This kind of accomplishment comes with hard work, smart pivots, great leadership, and the help of a whole lot of people.â€
About Centurion Consulting Group
Centurion Consulting Group, LLC, a Woman-Owned Small Business headquartered in Herndon, VA conveniently located near Washington D.C., is a national IT Services consulting firm servicing the public and private sector by delivering relevant solutions for our client's complex business and technology challenges. Our executive team has over 25 years of experience individually, to include over 10 years of direct business partnership in the IT staffing, federal contracting, and professional services industries. Centurion's leaders have demonstrated expertise throughout the past three decades in partnering with over 10,000 consultants and hundreds of clients – from Fortune 100 to Inc. 5000 firms – in multiple industries. www.centurioncg.com
About the Inc. 5000 Methodology
Companies on the 2021 Inc. 5000 are ranked according to percentage revenue growth from 2017 to 2020. To qualify, companies must have been founded and generating revenue by March 31, 2017. http://www.inc.com/inc5000.
About Inc. Media
The world's most trusted business-media brand, Inc. offers entrepreneurs the knowledge, tools, connections, and community to build great companies. Its award-winning multiplatform content reaches more than 50 million people each month across a variety of channels including web sites, newsletters, social media, podcasts, and print. www.inc.com.
###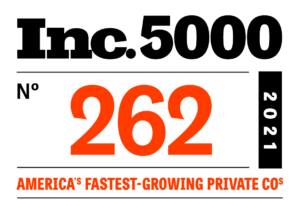 Media Contact
Larry Hemley
S.J.Hemley Marketing
larry@sjhemley.com
978.664.1221